à?捨?lign="left">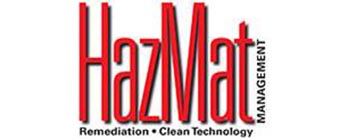 For more than 17 years, HazMat Management magazine has covered the environmental compliance beat for Canadian industry and government. The publication - which is now quarterly - offers timely articles and editorial analysis on every issue relevant to the environmental health and safety (EHS) manager, including the safe management of chemicals and industrial wastes, emergency preparedness, personal protection, transportation of dangerous goods, and contaminated site cleanup. Columns update readers on regulatory issues, engineered solutions, and cost-effective compliance with Canada's EHS laws and international standards.



Chemical & Engineering News (C&EN) is a weekly \trade magazine published by the \American Chemical Society, providing professional and technical information in the fields of \chemistry and chemical engineering.[1] It includes information on recent news and research in these fields, career and employment information, business and industry news, government and policy news, funding in these fields, and special reports. The magazine is available to all members of the American Chemical Society. In addition, the front part of the magazine is available online for free for anyone to view, but a subscription is required to see further content.



EHS Today informs safety, health and industrial hygiene professionals in the manufacturing, construction, and service sectors about trends, management strategies, regulatory news and new products that help them provide safe and healthy work sites.

Thousands of safety professionals are logging onto http://www.ehstoday.com and viewing our eNewsletters to receive instant access to safely, health and industrial hygiene information. Our content-rich site is updated daily, is easy to navigate and allows safety professionals to find daily news, articles, features and columns.



EHSCity is the world's first comprehensive EHS service brand which was established in 2011.With more than 100,000 times of website visitor volume per week and over 50,000 member, EHSCity is becoming a world's leading service platform for EHS solutions.
Our Mission is to help the enterprises achieve the best EHS management with minimum costs. To fulfill the mission, we are dedicated to developing a platform that could provide EHS products and services of competitive prices and top quality. We believe the quality is the first priority in the process of cooperating with the EHS experts, as well as developing the suppliers, and selecting the partners. Meanwhile, we are facilitated by the experts with more than 20 years of experiences to perform quality process management on the products and the services. To implement our competitive prices, we concentrate on the a business model of no-store sales and online shops as well as scale operations, with "simplicity and dedication" as our development concept to optimize the business process, we are committed to supporting the enterprises to realize best EHS management with the minimum cost.
Since the foundation of EHSCity, we spared no efforts on quality improvement as our target. Both the experts we cooperated with and the suppliers and partners are all industry elites. By centralizing the advantages from all aspects, we can deliver "One-stop" professional EHS services with competitive prices and high quality products to support organizations to achieve best EHS management with minimum costs.

EHSCity will constantly extend the product lines and improve user experiences in the future. We believe the most diverse products, the competitive prices and superb customer services will contribute to reducing EHS risks for more domestic and international enterprises and at the same time, increasing productivity.



We are a group of EHS enthusiast
We have one Team of outstanding EHS professional
We have a great understanding in the present Chinese EHS situation and
We believe EHS will prosper in the Chinese glorious future.
We believe if we persevere with EHS there will be a vital and safe future.
We are quite willing to contribute our own energy for China's EHS
We think the barrier-free sharing and communication is essential for EHS development.


ScienceDaily is one of the Internet's most popular science news web sites. Since starting in 1995, the award-winning site has earned the loyalty of students, researchers, healthcare professionals, government agencies, educators and the general public around the world. Now with more than 6 million monthly visitors worldwide, ScienceDaily generates nearly 20 million page views a month and is steadily growing in its global audience.
No other web site offers readers the depth and breadth of breaking news about the latest scientific discoveries that ScienceDaily does in such a user-friendly format – all freely accessible with no subscription fees. With over 140,000 research articles, 50,000 images and thousands of news videos -- covering science, health, technology and the environment -- there is something for everyone on ScienceDaily.
Updated several times a day with breaking news and feature articles, seven days a week, the site covers discoveries in all fields of the physical, biological, earth and applied sciences. Stories are integrated with photographs and illustrations, links to journals and academic studies, related research and topics, encyclopedia articles, and videos, to provide a wealth of relevant information on almost every science topic imaginable – from astrophysics to zoology. And thanks to a custom search function, readers can do their own research using the site's extensive archive of stories, topics, articles, videos, and images.
ScienceDaily is best known for showcasing the top science news stories from the world's leading universities and research organizations. These stories are selected from among dozens of press releases and other materials submitted to ScienceDailyevery day, and then edited to ensure high quality and relevance. Universities have come to rely on ScienceDaily to spread news about their scientists' findings to a wider audience. And through ScienceDaily's email newsletters and RSS newsfeeds (offered freely to both commercial and non-commercial web sites as well as individuals), news about these important discoveries is further amplified.
Over the past 20 years, ScienceDaily has been linked to by thousands of schools and universities, professional associations and research organizations, reference sources and other information authorities, newspapers, magazines and other news services, and increasingly bloggers and social networking sites such as Facebook, Twitter, Google+, and LinkedIn. ScienceDailyenjoys high rankings with popular web search engines such as Google and Yahoo for hundreds of scientifically important keywords, including the word "science" for which the site comes up in typically the top three search results.



Palladian Publications is based in Farnham, Surrey, England, where we specialise in publishing quality technical magazines for professionals in primary industries.
Our global readership of the magazines spans more than 150 countries on five continents worldwide. Over 95% of the revenue earned by the company is generated from overseas markets.
A History of Excellence
Palladian Publications Limited is a family-run business with a heritage stretching back to 1947. Originally founded to report and convey information on the very latest innovations in general engineering to a mainly European audience, we quickly established a distinguished reputation for the quality of our magazines and journals.
Throughout our long history, we have had one aim above all others – the dissemination of high quality information around the world. Over the years, the subject matter has broadened to reflect the requirements of our readers and the means of communication have changed dramatically, not least with the arrival of the digital age.
However, our key objective remains undiminished: the publication of magazines and websites that are market leaders in their respective fields.


VOC abatement industry news


Flexible Packaging magazine covers film extrusion, converting & printing for extruders, converters, printers & suppliers in the flexible packaging industry.


Waste Management World is devoted entirely to presenting articles of interest to the industry. Information on the latest waste management industry news, economic events, technology, and products and services is offered in a format tailored for operating managers, engineers and others allied to the Waste Management industry.



Waste Today&nbsp(WT) covers collection and transfer news, organics, recycling, conversion technologies, waste to energy, landfill management, special and hazardous waste, markets and contracting news, mergers and acquisitions and more — all aspects of the solid waste industry in North America.
Waste Today Magazine is a bimonthly publication complemented by a weekly e-newsletter. To start your free subscription to the print magazine and get access to the digital edition


Alternative Energy News was created on Jan 1st, 2006 by photographer and bicycle mechanic.
"This is a positive news and information resource. And a passion project. The goal is to help facilitate awareness and change in how we acquire and use energy resources. I believe innovation and technology will continue to advance in fascinating and exciting ways, and that we are capable of solving our energy needs. We are just getting started. A clean energy future is possible!"



Serving 90,000+ professionals worldwide, Waste360 is the leading information, event, commerce and education provider to the solid waste, recycling, organics and sustainable communities and plays a critical role in connecting industry professionals worldwide. Anchored by its flagship event, WasteExpo and digital properties, including Waste360.com, Waste360 continues to grow and evolve its portfolio to meet the needs of the industry.



Featuring the combined resources of Penton Media's six waste properties — including Waste Age and WasteExpo — Waste360.com is the place for waste industry news and analysis, online training and education, insight into best industry practices, and event information and registration. In addition to serving the professionals who make up the $75 billion solid waste industry, Waste360.com also provides large-scale generators of waste — such as retail centers, corporations, schools and universities and manufacturing plants — with information and insight on how to implement sustainability initiatives and most effectively manage their waste streams. Furthermore, Waste360.com is a site where individuals can learn about how to incorporate sustainability and "green" techniques into their lifestyles as well as find out about waste management and recycling resources in their communities.



Waste Age serves waste industry professionals from private refuse firms, governmental entities and recycling firms. The official magazine of WasteExpo, Waste Age provides analysis of business trends and how-to-advice on the collection, transfer, processing and disposal of solid waste.



Zero Waste SG is a new not-for-profit and non-governmental organisation dedicated to help Singapore eliminate the concept of waste, and accelerate the shift towards zero waste and the circular economy. It started as a website in 2008 providing tips and resources on waste minimisation and recycling, and is officially registered as a non-governmental organisation on 13 Jul 2015. The Singapore government has set targets of achieving a 70% national recycling rate and a 30% domestic recycling rate by 2030. We believe that we can help Singapore to meet and exceed these targets, by working together with government agencies, businesses, community groups and individuals. Zero Waste SG will promote education and engagement on the 3Rs (Reduce, Reuse and Recycle) among individuals and households; increase waste minimisation and recycling among businesses and organisations; and reduce specific waste. ?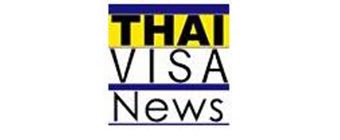 Thaivisa.com is the world's largest website about Thailand. We have around 100,000 unique visitors per day, and we are serving more than 13 million pages per month. We have 190,000 registered members, constantly growing…Our Head office is located in Hong Kong, with local offices in Bangkok and Hua Hin, Thailand.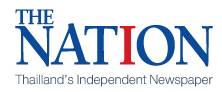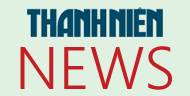 The English language online edition of Thanh Nien Newspaper is constantly updated to bring you the top news stories from Vietnam. It is produced by dedicated staff in Ho Chi Minh City, working with colleagues at Thanh Nien's headquarters and bureaus across the country.
Launched in July 2004, Thanh Nien News reaches hundreds of thousands of adults in Vietnam and around the world every week.
Thanh Nien is the flagship publication of the Vietnam National Youth Federation, published its first issue on January 3, 1986. Since then, Thanh Nien has become one of the most prestigious and influential newspapers in Vietnam, with a total readership of more than 2 million per week.
Besides, Thanh Nien has been actively involved in activities benefiting the community, including raising funds for the Nguyen Thai Binh Scholarship since 1990 to provide financial aid to distinguished students from less affluent families.



Welcome to Rappler, a social news network where stories inspire community en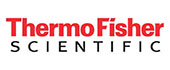 Thermo Fisher Scientific Inc. (NYSE: TMO) is the world leader in serving science, with revenues of $17 billion and approximately 50,000 employees in 50 countries. Our mission is to enable our customers to make the world healthier, cleaner and safer. We help our customers accelerate life sciences research, solve complex analytical challenges, improve patient diagnostics and increase laboratory productivity. Through our premier brands – Thermo Scientific, Applied Biosystems, Invitrogen, Fisher Scientific and Unity Lab Services – we offer an unmatched combination of innovative technologies, purchasing convenience and comprehensive support. For more information, please visit www.thermofisher.com
赛默飞世尔科技(纽约证交所代码:TMO)是科学服务领域的世界领导者。公司年销售额170亿美元,在50个国家拥有约50,000名员工。我们的使命是帮助客户使世界更健康、更清洁、更安全。我们的产品和服务帮助客户加速生命科学领域的研究、解决在分析领域所遇到的复杂问题与挑战,促进医疗诊断发展、提高实验室生产力。借助于首要品牌Thermo Scientific、Applied Biosystems、Invitrogen、Fisher Scientific和Unity Lab Services,我们将创新技术、便捷采购方案和实验室运营管理的整体解决方案相结合,为客户、股东和员工创造价值。欲了解更多信息,请浏览公司网站:www.thermofisher.com
About Thermo Fisher Scientific China
Thermo Fisher Scientific has been operating in China for over 30 years. Headquartered in Shanghai,Thermo Fisher Scientific China has about 3700 employees and 8 manufacturing sites in Shanghai, Beijing, Suzhou and Guangzhou. The 6 application centers nationwide keep bringing cutting edge technology and products with application development and trainings service to local customers. The China Innovation Center in Shanghai develops products according to local requests with global advanced technology. We have a national maintenance network and China-based service training team, with over 2000 professionals offering face to face service. Our mission is to enable our customers to make the world healthier, cleaner and safer. For more information, please visit www.thermofisher.com
赛默飞世尔科技中国

赛默飞世尔科技进入中国发展已有30多年,在中国的总部设于上海,并在北京、广州、香港、台湾、成都、沈阳、西安、南京、武汉、昆明等地设立了分公司,员工人数约3700名。我们的产品主要包括分析仪器、实验室设备、试剂、耗材和软件等,提供实验室综合解决方案,为各行各业的客户服务。为了满足中国市场的需求,现有 8家工厂分别在上海、北京和苏州运营。我们在全国共设立了6个应用开发中心,将世界级的前沿技术和产品带给国内客户,并提供应用开发与培训等多项服务;位于上海的中国创新中心结合国内市场的需求和国外先进技术,研发适合中国的技术和产品;我们拥有遍布全国的维修服务网点和特别成立的中国技术培训团队,在全国有超过2000名专业人员直接为客户提供服务。我们致力于帮助客户使世界更健康、更清洁、更安全。欲了解更多信息,请登录网站www.thermofisher.com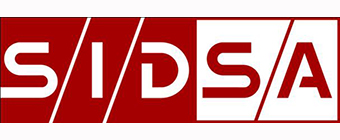 SID (SociétéIndustrielle de la Doux) is a company who designs, manufactures and erects a wide range of machinery and installations for waste treatment and process technologies.
SID is today the leading company for the planning and construction of complete shredding installations.
SID's customized solutions are used in many industries, such as: incinerator plants, cement industry, refineries, heat and power stations, recycling plants etc.
The Linde Group is a world leading supplier of industrial, process and speciality gases and is one of the most profitable engineering companies. Linde products and services can be found in nearly every industry, in more than 100 countries. With innovation and renovation, Linde is playing a leading role in the global market. As a technology leader, it is our responsibility to continuously raise the bar. Traditionally driven by entrepreneurship, we are working steadily on new high-quality products and innovative processes. Linde China is headquartered in Shanghai and distributed in more than 70 Subsidiaries and joint ventures.
林德集团是世界领先的气体供应和工程公司。林德的产品和服务涉及各个工业领域,遍布全球一百多个国家。林德以创新理念,在全球市场上居于领先地位。作为技术领军者,我们以不断提升技术水平为己任。我们保持着开拓进取的优良传统,始终致力于开发优质产品和革新工艺。林德中国总部位于上海,分布在70 多个子公司和合资企业。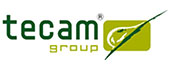 Tecam Group manufactures and supplies environmental technology for the Industry in the area of Air Pollution Control and Industrial Waste Incineration. Tecam Group offers turn-key projects, from the design, assembly and installation to the start-up and maintenance. Tecam Group offers custom-made technology adapted 100% to customer technical requirements for several applications and industries, such as: chemical, petrochemical, pharmaceutical, automotive, painting, coating, packaging, flexoprinting, etc. Tecam Group has offices in Beijing, Moscow, Santiago in Chile, and its headquarters in Barcelona, Spain.


Shanghai Electric focuses on such businesses as generating power through biomass and the municipal solid waste (MSW) incineration, sludge drying and incineration and the disposal of industrial solid waste. The development of system technology and key equipment with independent intellectual property rights makes Shanghai Electric the only domestic conglomerate that provides not only the solid waste incineration and disposal process design and key equipment design, but also such key equipment as boilers, steam turbines and generating sets. Meanwhile, it has abundant experience in project contracting and management, with internationally advanced techniques.
Shanghai Electric has not only solid waste incineration treatment technology (grate furnace, fluidized bed and rotary kiln technologies), but also the two-stage combustion and high temperature plasma technologies. It can deal with various hazardous, medical and industrial wastes and ensure the emission of flue gas, ash and wastewater reach or exceed the European Union standards.

MSW Treatment and Disposal

During the business development in MSW treatment and disposal, Shanghai Electric brought together its capabilities in research, equipment manufacturing, engineering and capital, fully learned from the world's first class waste treatment technology to integrate waste incineration, solid waste recycling and comprehensive treatment and disposal, flue gas treatment process design and core equipment supply. It undertakes the construction and operation of major domestic waste treatment projects and is the first company in China that engaged in waste treatment project general contracting.

Hazardous Waste Treatment and Disposal

CTU, a company from the Switzerland and the subsidiary of Shanghai Electric, is the industry-renowned hazardous waste treatment engineering company.It possesses the world's leading technology in hazardous waste treatment and disposal, with its processing objects covering 49 categories of hazardous wastes listed in the National Hazardous Waste Inventory.
Using advanced treatment technologies including full-sealed SMP fully automated feeding system, rotary kiln incineration and pyrolysis can deal with a large number of hazardous wastes generated by industries and realize high efficiency, least quantity of pollutant discharged, maximum amount of recyclable materials and energy, and least use of consumables.

Biomass Treatment and Power Generation

Shanghai Electric has the technology of clean burning and gasification in high efficient use of biomass. It significantly reducesenvironmental impacts of out-of-order straw incineration and straw stacking, greatly cuts emission of carbon dioxide and sulfur dioxide and has certain effect on easing the growing local electricity demand.
(Using the photographs of Biomass Power Generation within the sample of environment group)
Sludge Treatment and Disposal
Shanghai Electric proactively introduced world-leading technologies. It possesses technologies of drying,incineration,anaerobic, aerobic, carbonization, biodegradation and comprehensive utilization, with characteristics of being highly safe, environmentally friendly and energy-saving, wide in applicability and high in resource utilization. Technical performances, construction standards and operational capabilities all reached the domestic leading level.
Shanghai Electric has decades of development history in the field of water treatment equipment and process. It focuses on the deep treatment of water, intermediate water reuse, municipal and industrial sewage treatment, ocean water treatment and sludge treatment, and has developed several core products including ballast water treatment (BWT), membrane treatment and sludge treatment. Based on water treatment project investment promoting technology and product commercialization application, it provides a package of services from design, equipment manufacturing, investment to construction and operation.

Municipal and Industrial Sewage Treatment

Shanghai Electric has participated in many world-leading water treatment projects, including the construction of Shanghai Bailonggang Sewage Treatment Plant, Asia's largest one and the construction of Upstream Huangpu River Diversion Project and Qingcaosha Water Source Project, China's then largest raw water works with daily capacities of 5.6 million tons and 7.19 million tons, respectively. Shanghai Electric is also the leader in the industrial sewage treatment field and has successively undertaken the construction of more than 200 industrial sewage treatment plants of various sizes and involving many industries. It has adopted the BOT mode to construct Yancheng Coastal Chemical Industry Park Sewage Treatment Plant (25,000 tons/day) and Nantong Rugao Port Chemical Industry Park Sewage Treatment Plant (20,000 tons/day for Phase 1), and both are in stable operation.

Distributed Energy

Combined with advanced technology advantages, Shanghai Electric achieves maximum resource utilization by solutions of solar photovoltaic power generation, combined supply of cooling, heating and power, waste heat recovery and utilization and regional centralized energy station, using the demand matching design and modular configuration, and the integration, optimization and design of systems based on the customer's various energy needs and resource allocation status.

Distributed Photovoltaic Power Generation

Configure relatively small scale of photovoltaic power generation power supply system in the customer site or near the power consumption site, with operating mode that a user generates power for own use and the excessive energy is connected to the grid, and the photovoltaic power generation facilities is featured with balance adjustment in the power distribution system.

Combined Supply of Cooling, Heating and Power And Waste Heat Utilization

Take natural gas as the main fuel and convert it into three products at once: electricity, heat or steam and cold water. Arrange the miniaturized and modular power generation system near users, utilize the pipeline natural gas as the fuel to generate power for users, meanwhile, use the waste heat in cooling water and air produced by generating sets in the process of generating power for users' heating, bathing or refrigerating through the production of hot water or steam recovered by heat exchangers.

Regional Energy Supply, Smart Microgrid

The small generation and distribution system consists of distributed generation, energy storage device,energy conversion device, related loading and monitoring device and protection devices. It is an autonomous system that can realize self-control, protection and management, either operating with the external power gird by connection or in isolated operation.
We Work on pollution control and efficient energy utilization
Create a green world
And create future with creators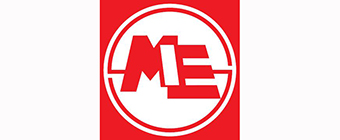 Shanghai Institute of Mechanical and Electrical Engineering Co., Ltd (SIMEE) was founded in Year 1953 and now is a wholly owned subsidiary of Shanghai Electric Group (SEC), which is one of the largest equipment manufacturing conglomerates in China and islisted both in Hong Kong and Shanghai. It has advantages in complete sets of integrated equipment, general contracting and providing integrated full life cycle services in terms of the system. Its environmental protection industry focuses on developing energy-saving and environmental protection, pollution treatment, comprehensive utilization of resources and green energy. It integrates project consultation, technical services, system design, complete sets of equipment, construction contracting, investment and financing, operation management to provide users with system integration and general solution.
SIMEE serves as the Environmental Technology Center of SEC Group and is also aHigh-Tech Enterprise of Shanghai as well as amunicipal enterprise technology center. In possession of about 40 national patents and thousands of scientific and technology achievements and unique core technologies, SIMEE makes great efforts in the research and development of proactive environmental protection technology, technical review, integration of technical resources and the application and implementation of environmental technologies.
SIMEE has a history of accumulating achievements for over 60 years. It is a national modern hi-tech enterprise with many Grade A qualifications in machinery, architecture, light industry, engineering design of medical industry, general contracting, supervision, project cost consultation and many qualifications in new energy power generation, treatment of three wastes, municipal drainage, electronic engineering, building materials and glass, logistics engineering design and foreign economic cooperation.
It can provide full life cycle services from preliminary consultation to project site selection, preparation of the feasibility study report, process selection, engineering design, project management/supervision, cost control, construction general contracting, operational management.
SIMEE has more than 650 employees, of which the technical personnel accounts for more than 80%, and people with medium or higher professional titles accounts for more than 65%. Among them, there are three National Design Masters, 33 personnel with Professor Level Senior Titles and over 150 various registered engineers.
So far SIMEE has chief edited and edited over 20 national, industrial and local professional technical standards and possesses nearly 40 authorized national patents. It has finished more than 6,000 businesses includingengineering and equipment design, general contracting and engineering consultation and project management at home and abroad and won more than 280 National and Provincial Prizes for Progress in Science and Technology, Quality Engineering Design Awardsand Engineering Consulting Achievement Awards.
SIMEE has certified in the Quality, Environmental and Occupation Health Safety Management System, won the titles of "Shanghai Innovative Enterprise", "Shanghai Hi-Tech Enterprise", "Shanghai Enterprise Technological Center", and received the title of "Shanghai CivilizationEnterprise" and "National Machinery Industry CivilizationEnterprise, National Excellent Survey and Design Enterprise" for 12 consecutive years. In addition, it is the National Grade One Enterprise in Archives Administration and Enterprise with 3A Assets Credit.


The head office of CTU is located in Switzerland. It is the global engineering leader engaged in the research and development of hazardous waste treatment, flue gas cleaning and many other leading-edge environmental technologies. It has more than 30 years of rich experience in consultation, engineering design, procurement, project management and general contracting especially in hazardous waste treatment. In 2015, CTU was wholly purchased by Shanghai Electric, and SIMEE will manage and carry out technical interfacing with it.
CTU's environmental technology and engineering personnel were inherited from the Chemical Engineering and Environmental Protection Division of the former Sulzer Group (Sulzer) and they have advanced technical materials, computing software, achievements and experience.
CTU has numerous successful cases in the chemical, medical and petrochemical industries/hazardous waste incineration treatment, MSW flue gas treatment and Energy-from-Waste. With its treatment effect reaching or exceeding the European Union standards, CTU enjoys a unique market position in the industry.
Advanced and reliable technologies
Realization of Sino-foreign combination,More price advantages
Satisfaction of relevant environmental rules of European Union and China on thebasis of customizing
Rapid and reliable full life cycle services

Europlasma has developed processes based on the plasma torch technology for industrial applications in the domain of hazardous waste treatment.
Europlasma benefits from several references in France, Japan, Korea and China, including the treatment of hazardous waste (fly ashes, bottom ashes, asbestos waste) and low level radioactive waste. Europlasma aims to accelerate its global growth in those sectors requiring solutions to optimize and secure the storage as well as avoid landfilling.
Europlasma designs and manufactures plasma torch systems and associated reactors. The company benefits from the return of operational experience of the only plant in Europe approved for asbestos vitrification (Inertam).


Refractory Linings by STEULER-KCH: FOCUS ON PERFORMANCE
STEULER-KCH is one of the international innovation and market leaders in the field of refractory systems. The portfolio of STEULER-KCH comprises shaped and unshaped refractory products. Whether it is dense, thermally, chemically and mechanically resistant or light, insulating materials – as a full-range supplier, STEULER-KCH provides all materials required for refractory lining, including complete anchoring systems. From the development of the materials and their surefire selec-tion, to application engineering consulting services, all the way to delivering complete engineering concepts for all li-ning details and processes, offering in-house production and, not least, professional assembly – STEULER-KCH plans, de-velops, coordinates, and installs refractory lining technology for your plant.
Competence, efficiency, durability, resistance, product life: values that define "Performance" for us. To live up to this standard, we direct our primary focus on the continuous advancement of our refractory linings while at the same time keeping an eye on improving our customers' production processes as well as the maximum availability of the systems to be lined.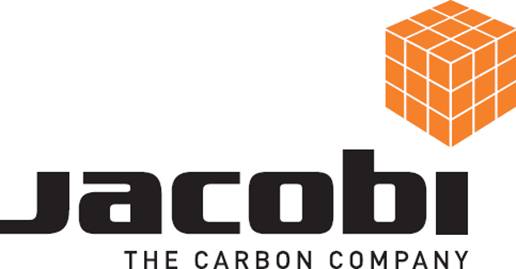 The Jacobi Group was founded in 1916 by Ferdinand Adolph Wilhelm Jacobi. A German emigrant from Bremen, Mr. Jacobi set the pace for the company's future global expansion in the chemical industry through the entire 20th century.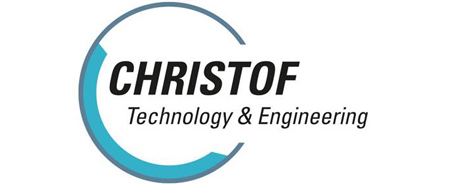 J. Christof Gesellschaft m.b.H.

For more than 40 years, J. Christof Gesellschaft m.b.H. (JCH) has been a constant partner to well-known international companies in the area of engineering plant construction as well as in the service and maintenance of industrial installations. JCH offers customised solutions in plant construction, tailored to the needs of customers, from individual module services through to systems integration and complete turnkey systems. The engineering, procurement and construction (EPC) expertise has been further strengthened with the integration of Anlagenbau Holzmann and a staff division from the former Centrotherm.
With the acquisition of Siemens "Reject Power" technology, Christof now has an in-house process at its disposal, which offers an advanced high technology solution for the conversion of waste materials into energy, especially for the paper and pulp industry as well as municipal authorities. The service offering ranges from long-term maintenance to breakdown repair, plant overhaul and shut down.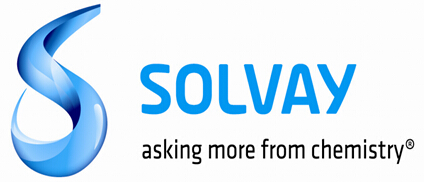 SOLVAY is a major global player in sustainable chemistry. Solvay generates 90% of its net sales in activities where it is among the world's top three players. It serves many markets, varying from energy and the environment to automotive and aeronautics or electricity and electronics, with one goal: to raise the performance of its clients and improve society's quality of life.
SOLVAY is the leading producer of sodium bicarbonate worldwide, and is recognized as a market leader in sodium products for air pollution control with SOLVAir

Solutions.
SOLVAir

Solutions is a range of sodium bicarbonate or trona products, services, technologies and dry treatment systems for air emissions control and associated waste management that meet the demand of industrial activities like coal-fired or fuel power plants, energy-from-waste incinerators, industrial boilers etc.
Currently, around 300 customers worldwide are using SOLVAir

solutions.
This global offer helps to eliminate pollutants such as hydrochloric acid (HCl, up to 99,9%), sulfur oxides (S0x, up to 99%), dioxins and particulates at stack down to the most stringent legal limits. Our processes are fully compatible with the most efficient nitrogen oxides (NOx, > 90%) mitigation technologies.
SOLVAY group is headquartered in Brussels (Belgium), employs about 29,400 people in 56 countries and generated 9.9 billion euros in net sales in 2013.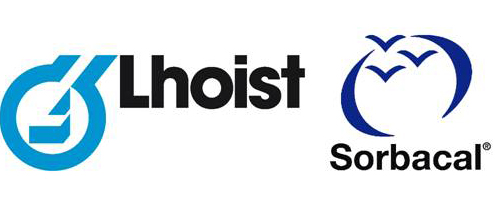 Lhoist Group is a global leader in lime, dolime and derived products, established over 125 years ago in Belgium.The Lhoist Group is present in 25 countries with more than 90 facilities around the globe. Lhoist offers local solutions to Asia, by its regional headquarter in Kuala Lumpur, and production facilities in Malaysia.
Waste incineration and many other industrial processes generate gaseous pollutants such as sulfur oxides (SO2 + SO3), hydrochloric acid (HCl), hydrofluoric acid (HF) and dioxins and furans (PCCD/DF, PAH, PCB).
Sorbacal

SP and SPS, high surface area and high pore volume hydrated limes are for improved capturing of major acid pollutants (SOx, HCl and HF) to achieve the strictest standards.
More than 500 customers of various sectors in Europe, United States, Japan and Singaporehave already established Sorbacal

as their primary flue gas cleaning solution.
Benefiting from a worldwide network of expertise backed by strong R&D resources, in-depth experience and specific on-site trial equipment, we provide local solutions for Asia.
-High-quality products, supported by strong logistic network
-Full assistance and technical support to implement Sorbacal

solution
-Laboratory analysis capabilities


Gasmet Technologies develops and manufactures the Gasmet? line of gas analysers and monitoring systems.
Our goal is to provide our clients with innovative, customer-driven solutions for industrial gas measurement and monitoring applications. Gasmet? products are reliable, user-friendly and provide consistently accurate results at a highly competitive price and operating costs.
Gasmet Technologies has certified its Quality Management System according to ISO 9001. Gasmet? CEMS has received EN 1527-3 (TüV and MCERTS) certificates. Gasmet? FTIR gas analyzers are also compliant with the U.S. EPA 40 cfr part 60 Appendix b Performance Specification 15.
Gasmet? products are sold and supported through a global distributor network that covers all continents. Gasmet Technologies headquarters are located in Helsinki,Finland and three regional Gasmet offices in Central Europe, Asia and North America provide sales and after sales support in their respective areas.
Gasmet gas analysers and analytical software are based on original designs developed by Gasmet and covered by U.S. patents in Gasmet's name. Gasmet Technologies' production facilities in Helsinki cover every step of the production process from FTIR interferometers and Atomic Fluorescence spectrometers to complete Continuous Emissions Monitoring systems. Gasmet Technologies calibration laboratory is capable of multicomponent application development and instrument specific calibrations for both routine emissions monitoring gases and non-standard gases required in process control, research, and health & safety applications.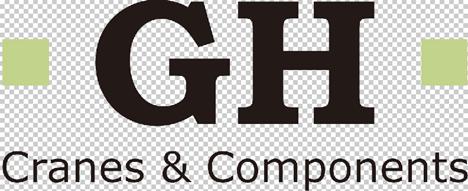 GH is one of the global leaders in the lifting industry, which has been always driven by the following belief:" science and technology should serve to enhance the civilization of the mankind", spare no efforts to promote mature technology in each lifting industry, which has been widely recognized and supported. Over the course of more than half a century of development, GH has lead the industry, step by step, reinventing the business, each time more powerfully. In many industries, GH is recognized as the world's leading supplier for the lifting equipment, spare parts and services.
GH is a family owned company with deep roots on its business basics: safety, efficiency, robustness and environmental protection, designing user-friendly low-in-maintenance products, persevering on integrating all these elements into every single aspect of GH products' development and manufacturing.
Focused on continuous R&D and innovation, GH MISSION is to PROMOTE our CUSTOMERS' EFFICIENCY & PROFITABILITY by offering suitable SOLUTIONS TO THEIR NEEDS, minimizing our clients' operating costs and easing adverse environmental impact involved in the industrial production.
GH follows the most exigent design standards, including FEM, ISO, CMAA and directive of machines adapting them to each of the more than 60 countries regulations in which GH is present ,; according to GH's years of experience, the actual quality of many components is beyond the basic requirements established by the specification.
We use the best materials and the most advanced processing technology to ensure each component's durability and easy maintenance.
GH choice is to design completely its products in house and promote commercial components to maximize parts' interchange ability, and doing so mitigate end users risks. Behind this it is a clear belief: GH proposal is to provide high quality and high value added service to enhance users' experience offering the lowest risks and best performance in the market.

Halifax Fan is a leading industrial centrifugal fan company. We specialize in high quality, bespoke fan design and manufacturer and are acclaimed for our ability to meet varying customer's demands. Most of fans are customized to suit the specific need of individual clients. We have our own factories in both England and China, and manufacturer for customer all over the world.
We have sales, service and support teams in both facilities that can provide specialist knowledge and help when required. Industries Served include petrochemical, Chemical, Nuclear, Pharmaceutical, Power, offshore-Marine, Oil and gas, Food, Textiles, Glass, tobacco, Paper, Steel and many more.
Product Range volumetric flow up to 500,000m3/hr., Pressure up to 45kpa. Power up to 1MW, Handing clean air through to heavy particulate loads, Hazardous areas (ATEX), Gas tight, High temperatures, Corrosive applications.
Quality Assurance BSI certified to BS EN ISO9001:2008, we can manufacture to a wide range of industrial standards such as BS, AMCA, API, Shell, DEPetc.

Jirehtechnology is international recognized consulting and sales company for environmental protection subjects and chemical delivery. Based on technology and product form EU , China and far East.Established Oct. 04 2002 and located at Seoul . Korea and Frankfurt Germany.

Planet Asia is a value added supplier of industrial chemicals; resins, tubings and films for medical products; pharmaceutical intermediates; polymer products and pollution control systems.
Since its inception in 1995, Planet Asia has focused on niche businesses, undertaking those which demand a consistently high standard of professionalism in the area of sourcing, reliable logistical back-up, responsiveness and attention to details. It is little wonder that over the years the company has established an impressive range of quality products sourced from around the world from the best in class producers as well as won accolades from numerous Fortune 500 customers.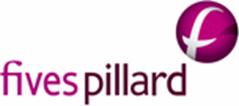 As an industrial engineering Group, Fives designs and supplies machines, process equipment and production lines for the world's largest industrials including the aluminium, steel, glass, automotive, aerospace , logistics, cement, energy and sugar sectors.
Located in over 30 countries and with nearly 8,000 employees, Fives is known for its technological expertise and competence in executing international projects.
Fives' multi-sector expertise gives it a global vision of the industry which provides a continuous source of innovation. The effectiveness of its R&D programs enables Fives to design forward-thinking industrial solutions that anticipate clients' needs in terms of profitability, performance, safety and compliance with environmental standards.
This strategy is backed by a human resources policy that is focused on the individual, encourages initiative-taking and technical excellence.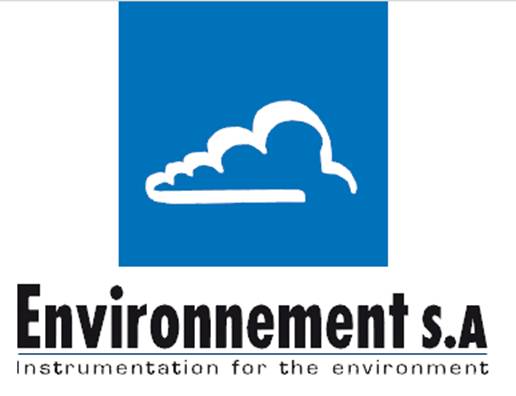 Founded in 1978, Environnement S.A is leading the field in continuous environmental pollution analysis systems:
Ambient air quality monitoring (AQMS)
Continuous emission monitoring (CEMS)
Engine exhaust gas monitoring
Radionuclide monitoring
Water quality monitoring
This extensive, innovative range of products is completed by iseo, our environmental IT establishment, a leader of Environmental Data Acquisition and Handling Systems for Industries. iseo solutions are adjustable to any plant size and managing various data sources: emission, imission, meteorological, water and process.
Today, Environnement S.A is proudly represented in over 65 countries

LUEHR FILTER is a worldwide acting company with more than 70 years of practical experience in the development and construction of plants for air pollution control. In China and other countries in Asia LUEHR FILTER is represented by a subsidiary with own production. Our range of products includes all component parts from the gas take-off up to the stack. Engineering, maintenance and support services complete our package. Our worldwide references, which include many installations in the waste to energy market, attest to our service capabilities.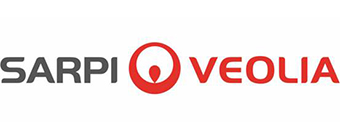 Veolia Field Services is a key player in onsite management of hazardous waste, operating for more than 20 years with over a hundred references,invloving complex operations and challenging working environments around the globe .

Cabot Norit Activated Carbon is a global leader in the research, development, manufacturing and sale of high-grade activated carbons and equipment systems. Cabot's product line includes more than 150 different grades of activated carbon produced from a wide variety of raw materials. Cabot's mercury removal products are the industry standards for meeting mercury regulations.
Cabot's newest product, DARCO Hg-LH EXTRA - which offers a lowest cost per kilogram of mercury removed.
While there, learn how Cabot can assist you with compliance testing and ACI equipment, including emissions testing, evaluating treatment options, and product testing at your plant.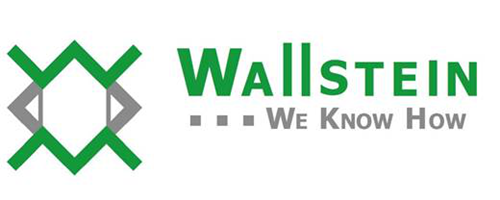 沃斯坦工程技术有限公司(Wallstein Ing.GmbH.), 创建于1989年,总部位于德国,从事换热器及部件的研发、设计、制造和成套服务。在中国拥有沃斯坦热力技术(北京)有限公司(中国及亚太地区市场、项目 和技术中心)和沃斯坦热力设备(天津)有限公司(亚太地区烟气换热器系统生产基地)。
氟塑料换热器是沃斯坦公司的核心产品,采用创新的材料技术。除氟塑料外,还采用了高等级镍基合金材料和增强塑料等。能够耐受烟气余热回收过程中的冷却或再加热过程,适合于任何类型的烟气环境,如燃煤、燃油以及垃圾焚烧所排放的烟气。
AlWaFlon GGH烟气换热器是由沃斯坦公司(Wallstein)采用杜邦氟塑料聚合物制造,从设备支架、内衬,到布管系统,完全采用氟塑料材质,具有优异的耐腐蚀性能和自清洁特性。
AlWaFlon 管式GGH可广泛应用于发电厂和垃圾焚烧项目,可完全实现零泄漏,完美地解决金属回转式GGH的堵塞和泄漏问题,适用于电厂的新建和技改/扩建项目。
上海浦东老港能源利用中心-垃圾焚烧电站GGH,是目前中国最大的湿法垃圾焚烧项目,共四条垃圾焚烧处理线,每条处理能力:750吨/天,总计处理能力3000吨/天。
AlWaFlon HDS热转移系统是将脱硫前烟气回收的热量用于加热脱硫后的净烟气以提升净烟气的温度和扩散高度、降低单位面积的落地浓度,减少二氧化碳排放,符合环保要求。
沃斯坦集团始终以客户需求为导向,以专业的工程设计服务和符合欧洲制造标准的产品来确保为客户提供专业的和个性化的换热系统解决方案。

普拉克 (PURAC)是国际领先的污水、工艺用水和饮用水以及生物废料处理方面的工程承包商。兼具广博技术与深湛经验,再加上我们独立研发的成果和专利技术,普 拉克为您提供的是效率更高、运行更省的开创性解决方案。到目前为止,我们已经在70个国家完成超过4000个合同。
普拉克是洛克比水务集团 (Lackeby Water Group)针对工程承包业务的品牌。我们的实力汇聚了项目经理、现场经理和调试工程师及每个员工的卓越智慧和丰富经验,成为在工艺、建设和总承包各方面 都出类拔萃的工程专家。在世界各地,创新精神加上与客户、供货商和商业伙伴之间的和谐的关系是我们成功的法宝。
普拉克拥有数十年的成功业绩,完成了多个可靠的交钥匙工程,我们采用最新的计算机工具、方法和技术进行方案设计,为世界各地的工业和市政项目提供从供货、建造到调试运行的全程服务。
我们成功完成了多个条件和要求各异的项目,能够与普拉克的这些业绩相匹敌的公司凤毛麟角。我们为总能够做到适应当地条件、技术、法律、和文化传统情况而骄傲。
普拉克在九个国家设有分支机构,我们非常看重中国这个全球发展最快的国家的市场,在这里我们将投入更多的精力和力量。
普拉克不断探索效率更高、操作维护更简单、空间更省的新工艺、新技术。

Setting The Standards For Highest Efficiency In Thermo Processing
Innovations and developments for industrial furnaces
Energetical Treatment of Waste and Soil Melting Furnaces
Regenerators
Cleaning of the Heat Exchanger Filling during Operation
Aluminium Bath Treatment
Pyrolysis (Rotary Kiln) / Hydro-Thermal Application
Municipal Waste Medical Waste Contaminated Soil Bio-Mass Sewage Sludg

The company, founded in 1946, has a global presence with almost 50 subsidiaries and participations as well as numerous sales agencies. SICK currently employs more than 6,300 employees worldwide, and achieved sales of EUR 971.3 m in 2012.
From factory automation to logistics automation and process automation, SICK is one of the leading producers of sensors. As a technology and market leader, SICK's sensors and application solutions for industrial use create the perfect basis for reliable and efficient control of processes, for protecting people from accidents, and for preventing environmental damage.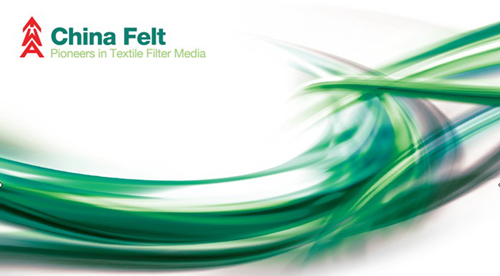 Company Introduction
Founded in 1894, Andrew Industries Limited is a UK based group specializing in research & development, manufacture and the conversion of technical non-woven products for a variety of industrial applications.
The group consists of three divisions: Filtration & Industrial Textile, Building Manufacturing Partnership (BMP) and Laundry Products, and is recognized as one of the leading manufacturers & suppliers of industrial textile products in the word.
As a wholly foreign owned enterprise, Andrew Industrial Textile Manufacturing Company (Shanghai) Ltd is Filtration & Industrial Textile Division's most recent investment. Located in the Shanghai Qingpu Industrial Zone, the company will manufacture & market the full range of filter felts such as PE, PP, Acrylic, Aramid, PPS, P84 and PTFE as well as other technical textile products to focus one the requirements of the local China marketplace.
With a heritage that stretches back for more than a century Andrew Industries Limited prides itself on providing quality products, service and innovation. We are confident that our China commitment-Andrew Industrial Textile Manufacturing Company (Shanghai) Ltd will make a significant contribution to China's environmental protection market and also contribute to China's economic development.

GEA Process Engineering,GEA Niro
GEA Process Engineering is a Danish company founded in 1933, part of the German GEA Group since 1993.GEA Process Engineering is a world leader within liquid and powder processing equipment such as Spray Dryers,marketed world-wide through an extensive network of GEA companies and representatives.