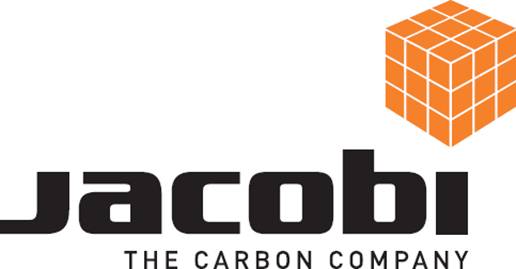 The Jacobi Group was founded in 1916 by Ferdinand Adolph Wilhelm Jacobi. A German emigrant from Bremen, Mr. Jacobi set the pace for the company's future global expansion in the chemical industry through the entire 20th century.
J. Christof Gesellschaft m.b.H.

For more than 40 years, J. Christof Gesellschaft m.b.H. (JCH) has been a constant partner to well-known international companies in the area of engineering plant construction as well as in the service and maintenance of industrial installations. JCH offers customised solutions in plant construction, tailored to the needs of customers, from individual module services through to systems integration and complete turnkey systems. The engineering, procurement and construction (EPC) expertise has been further strengthened with the integration of Anlagenbau Holzmann and a staff division from the former Centrotherm.
With the acquisition of Siemens "Reject Power" technology, Christof now has an in-house process at its disposal, which offers an advanced high technology solution for the conversion of waste materials into energy, especially for the paper and pulp industry as well as municipal authorities. The service offering ranges from long-term maintenance to breakdown repair, plant overhaul and shut down.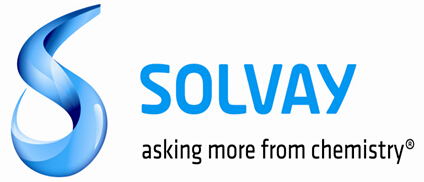 SOLVAY is a major global player in sustainable chemistry. Solvay generates 90% of its net sales in activities where it is among the world's top three players. It serves many markets, varying from energy and the environment to automotive and aeronautics or electricity and electronics, with one goal: to raise the performance of its clients and improve society's quality of life.
SOLVAY is the leading producer of sodium bicarbonate worldwide, and is recognized as a market leader in sodium products for air pollution control with SOLVAir

Solutions.
SOLVAir

Solutions is a range of sodium bicarbonate or trona products, services, technologies and dry treatment systems for air emissions control and associated waste management that meet the demand of industrial activities like coal-fired or fuel power plants, energy-from-waste incinerators, industrial boilers etc.
Currently, around 300 customers worldwide are using SOLVAir

solutions.
This global offer helps to eliminate pollutants such as hydrochloric acid (HCl, up to 99,9%), sulfur oxides (S0x, up to 99%), dioxins and particulates at stack down to the most stringent legal limits. Our processes are fully compatible with the most efficient nitrogen oxides (NOx, > 90%) mitigation technologies.
SOLVAY group is headquartered in Brussels (Belgium), employs about 29,400 people in 56 countries and generated 9.9 billion euros in net sales in 2013.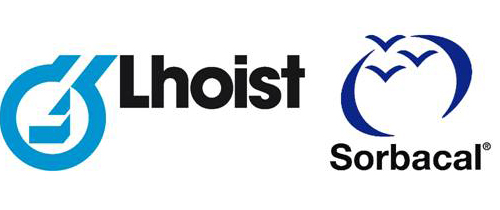 Lhoist Group is a global leader in lime, dolime and derived products, established over 125 years ago in Belgium.The Lhoist Group is present in 25 countries with more than 90 facilities around the globe. Lhoist offers local solutions to Asia, by its regional headquarter in Kuala Lumpur, and production facilities in Malaysia.
Waste incineration and many other industrial processes generate gaseous pollutants such as sulfur oxides (SO2 + SO3), hydrochloric acid (HCl), hydrofluoric acid (HF) and dioxins and furans (PCCD/DF, PAH, PCB).
Sorbacal

SP and SPS, high surface area and high pore volume hydrated limes are for improved capturing of major acid pollutants (SOx, HCl and HF) to achieve the strictest standards.
More than 500 customers of various sectors in Europe, United States, Japan and Singaporehave already established Sorbacal

as their primary flue gas cleaning solution.
Benefiting from a worldwide network of expertise backed by strong R&D resources, in-depth experience and specific on-site trial equipment, we provide local solutions for Asia.
-High-quality products, supported by strong logistic network
-Full assistance and technical support to implement Sorbacal

solution
-Laboratory analysis capabilities


Gasmet Technologies develops and manufactures the Gasmet? line of gas analysers and monitoring systems.
Our goal is to provide our clients with innovative, customer-driven solutions for industrial gas measurement and monitoring applications. Gasmet? products are reliable, user-friendly and provide consistently accurate results at a highly competitive price and operating costs.
Gasmet Technologies has certified its Quality Management System according to ISO 9001. Gasmet? CEMS has received EN 1527-3 (TüV and MCERTS) certificates. Gasmet? FTIR gas analyzers are also compliant with the U.S. EPA 40 cfr part 60 Appendix b Performance Specification 15.
Gasmet? products are sold and supported through a global distributor network that covers all continents. Gasmet Technologies headquarters are located in Helsinki,Finland and three regional Gasmet offices in Central Europe, Asia and North America provide sales and after sales support in their respective areas.
Gasmet gas analysers and analytical software are based on original designs developed by Gasmet and covered by U.S. patents in Gasmet's name. Gasmet Technologies' production facilities in Helsinki cover every step of the production process from FTIR interferometers and Atomic Fluorescence spectrometers to complete Continuous Emissions Monitoring systems. Gasmet Technologies calibration laboratory is capable of multicomponent application development and instrument specific calibrations for both routine emissions monitoring gases and non-standard gases required in process control, research, and health & safety applications.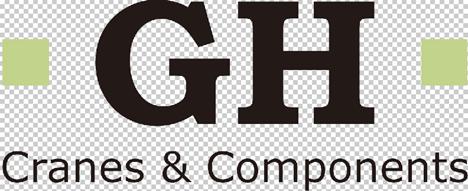 GH is one of the global leaders in the lifting industry, which has been always driven by the following belief:" science and technology should serve to enhance the civilization of the mankind", spare no efforts to promote mature technology in each lifting industry, which has been widely recognized and supported. Over the course of more than half a century of development, GH has lead the industry, step by step, reinventing the business, each time more powerfully. In many industries, GH is recognized as the world's leading supplier for the lifting equipment, spare parts and services.
GH is a family owned company with deep roots on its business basics: safety, efficiency, robustness and environmental protection, designing user-friendly low-in-maintenance products, persevering on integrating all these elements into every single aspect of GH products' development and manufacturing.
Focused on continuous R&D and innovation, GH MISSION is to PROMOTE our CUSTOMERS' EFFICIENCY & PROFITABILITY by offering suitable SOLUTIONS TO THEIR NEEDS, minimizing our clients' operating costs and easing adverse environmental impact involved in the industrial production.
GH follows the most exigent design standards, including FEM, ISO, CMAA and directive of machines adapting them to each of the more than 60 countries regulations in which GH is present ,; according to GH's years of experience, the actual quality of many components is beyond the basic requirements established by the specification.
We use the best materials and the most advanced processing technology to ensure each component's durability and easy maintenance.
GH choice is to design completely its products in house and promote commercial components to maximize parts' interchange ability, and doing so mitigate end users risks. Behind this it is a clear belief: GH proposal is to provide high quality and high value added service to enhance users' experience offering the lowest risks and best performance in the market.

Halifax Fan is a leading industrial centrifugal fan company. We specialize in high quality, bespoke fan design and manufacturer and are acclaimed for our ability to meet varying customer's demands. Most of fans are customized to suit the specific need of individual clients. We have our own factories in both England and China, and manufacturer for customer all over the world.
We have sales, service and support teams in both facilities that can provide specialist knowledge and help when required. Industries Served include petrochemical, Chemical, Nuclear, Pharmaceutical, Power, offshore-Marine, Oil and gas, Food, Textiles, Glass, tobacco, Paper, Steel and many more.
Product Range volumetric flow up to 500,000m3/hr., Pressure up to 45kpa. Power up to 1MW, Handing clean air through to heavy particulate loads, Hazardous areas (ATEX), Gas tight, High temperatures, Corrosive applications.
Quality Assurance BSI certified to BS EN ISO9001:2008, we can manufacture to a wide range of industrial standards such as BS, AMCA, API, Shell, DEPetc.

Jirehtechnology is international recognized consulting and sales company for environmental protection subjects and chemical delivery. Based on technology and product form EU , China and far East.Established Oct. 04 2002 and located at Seoul . Korea and Frankfurt Germany.

Planet Asia is a value added supplier of industrial chemicals; resins, tubings and films for medical products; pharmaceutical intermediates; polymer products and pollution control systems.
Since its inception in 1995, Planet Asia has focused on niche businesses, undertaking those which demand a consistently high standard of professionalism in the area of sourcing, reliable logistical back-up, responsiveness and attention to details. It is little wonder that over the years the company has established an impressive range of quality products sourced from around the world from the best in class producers as well as won accolades from numerous Fortune 500 customers.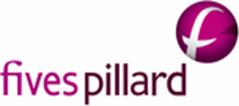 As an industrial engineering Group, Fives designs and supplies machines, process equipment and production lines for the world's largest industrials including the aluminium, steel, glass, automotive, aerospace , logistics, cement, energy and sugar sectors.
Located in over 30 countries and with nearly 8,000 employees, Fives is known for its technological expertise and competence in executing international projects.
Fives' multi-sector expertise gives it a global vision of the industry which provides a continuous source of innovation. The effectiveness of its R&D programs enables Fives to design forward-thinking industrial solutions that anticipate clients' needs in terms of profitability, performance, safety and compliance with environmental standards.
This strategy is backed by a human resources policy that is focused on the individual, encourages initiative-taking and technical excellence.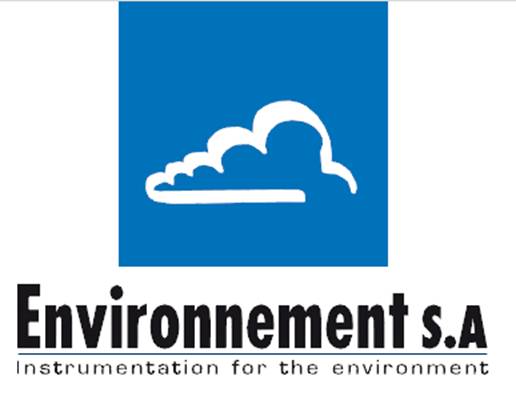 Founded in 1978, Environnement S.A is leading the field in continuous environmental pollution analysis systems:
Ambient air quality monitoring (AQMS)
Continuous emission monitoring (CEMS)
Engine exhaust gas monitoring
Radionuclide monitoring
Water quality monitoring
This extensive, innovative range of products is completed by iseo, our environmental IT establishment, a leader of Environmental Data Acquisition and Handling Systems for Industries. iseo solutions are adjustable to any plant size and managing various data sources: emission, imission, meteorological, water and process.
Today, Environnement S.A is proudly represented in over 65 countries
LUEHR FILTER is a worldwide acting company with more than 70 years of practical experience in the development and construction of plants for air pollution control. In China and other countries in Asia LUEHR FILTER is represented by a subsidiary with own production. Our range of products includes all component parts from the gas take-off up to the stack. Engineering, maintenance and support services complete our package. Our worldwide references, which include many installations in the waste to energy market, attest to our service capabilities.

Cabot Norit Activated Carbon is a global leader in the research, development, manufacturing and sale of high-grade activated carbons and equipment systems. Cabot's product line includes more than 150 different grades of activated carbon produced from a wide variety of raw materials. Cabot's mercury removal products are the industry standards for meeting mercury regulations.
Cabot's newest product, DARCO Hg-LH EXTRA - which offers a lowest cost per kilogram of mercury removed.
While there, learn how Cabot can assist you with compliance testing and ACI equipment, including emissions testing, evaluating treatment options, and product testing at your plant.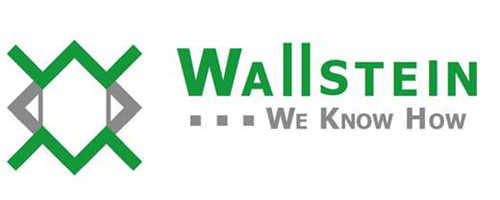 沃斯坦工程技术有限公司(Wallstein Ing.GmbH.), 创建于1989年,总部位于德国,从事换热器及部件的研发、设计、制造和成套服务。在中国拥有沃斯坦热力技术(北京)有限公司(中国及亚太地区市场、项目 和技术中心)和沃斯坦热力设备(天津)有限公司(亚太地区烟气换热器系统生产基地)。
氟塑料换热器是沃斯坦公司的核心产品,采用创新的材料技术。除氟塑料外,还采用了高等级镍基合金材料和增强塑料等。能够耐受烟气余热回收过程中的冷却或再加热过程,适合于任何类型的烟气环境,如燃煤、燃油以及垃圾焚烧所排放的烟气。
AlWaFlon GGH烟气换热器是由沃斯坦公司(Wallstein)采用杜邦氟塑料聚合物制造,从设备支架、内衬,到布管系统,完全采用氟塑料材质,具有优异的耐腐蚀性能和自清洁特性。
AlWaFlon 管式GGH可广泛应用于发电厂和垃圾焚烧项目,可完全实现零泄漏,完美地解决金属回转式GGH的堵塞和泄漏问题,适用于电厂的新建和技改/扩建项目。
上海浦东老港能源利用中心-垃圾焚烧电站GGH,是目前中国最大的湿法垃圾焚烧项目,共四条垃圾焚烧处理线,每条处理能力:750吨/天,总计处理能力3000吨/天。
AlWaFlon HDS热转移系统是将脱硫前烟气回收的热量用于加热脱硫后的净烟气以提升净烟气的温度和扩散高度、降低单位面积的落地浓度,减少二氧化碳排放,符合环保要求。
沃斯坦集团始终以客户需求为导向,以专业的工程设计服务和符合欧洲制造标准的产品来确保为客户提供专业的和个性化的换热系统解决方案。

普拉克 (PURAC)是国际领先的污水、工艺用水和饮用水以及生物废料处理方面的工程承包商。兼具广博技术与深湛经验,再加上我们独立研发的成果和专利技术,普 拉克为您提供的是效率更高、运行更省的开创性解决方案。到目前为止,我们已经在70个国家完成超过4000个合同。
普拉克是洛克比水务集团 (Lackeby Water Group)针对工程承包业务的品牌。我们的实力汇聚了项目经理、现场经理和调试工程师及每个员工的卓越智慧和丰富经验,成为在工艺、建设和总承包各方面 都出类拔萃的工程专家。在世界各地,创新精神加上与客户、供货商和商业伙伴之间的和谐的关系是我们成功的法宝。
普拉克拥有数十年的成功业绩,完成了多个可靠的交钥匙工程,我们采用最新的计算机工具、方法和技术进行方案设计,为世界各地的工业和市政项目提供从供货、建造到调试运行的全程服务。
我们成功完成了多个条件和要求各异的项目,能够与普拉克的这些业绩相匹敌的公司凤毛麟角。我们为总能够做到适应当地条件、技术、法律、和文化传统情况而骄傲。
普拉克在九个国家设有分支机构,我们非常看重中国这个全球发展最快的国家的市场,在这里我们将投入更多的精力和力量。
普拉克不断探索效率更高、操作维护更简单、空间更省的新工艺、新技术。

Setting The Standards For Highest Efficiency In Thermo Processing
Innovations and developments for industrial furnaces
Energetical Treatment of Waste and Soil Melting Furnaces
Regenerators
Cleaning of the Heat Exchanger Filling during Operation
Aluminium Bath Treatment
Pyrolysis (Rotary Kiln) / Hydro-Thermal Application
Municipal Waste Medical Waste Contaminated Soil Bio-Mass Sewage Sludg

The company, founded in 1946, has a global presence with almost 50 subsidiaries and participations as well as numerous sales agencies. SICK currently employs more than 6,300 employees worldwide, and achieved sales of EUR 971.3 m in 2012.
From factory automation to logistics automation and process automation, SICK is one of the leading producers of sensors. As a technology and market leader, SICK's sensors and application solutions for industrial use create the perfect basis for reliable and efficient control of processes, for protecting people from accidents, and for preventing environmental damage.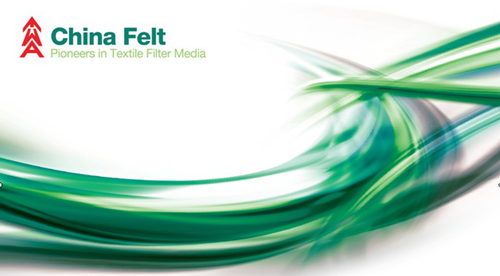 Company Introduction
Founded in 1894, Andrew Industries Limited is a UK based group specializing in research & development, manufacture and the conversion of technical non-woven products for a variety of industrial applications.
The group consists of three divisions: Filtration & Industrial Textile, Building Manufacturing Partnership (BMP) and Laundry Products, and is recognized as one of the leading manufacturers & suppliers of industrial textile products in the word.
As a wholly foreign owned enterprise, Andrew Industrial Textile Manufacturing Company (Shanghai) Ltd is Filtration & Industrial Textile Division's most recent investment. Located in the Shanghai Qingpu Industrial Zone, the company will manufacture & market the full range of filter felts such as PE, PP, Acrylic, Aramid, PPS, P84 and PTFE as well as other technical textile products to focus one the requirements of the local China marketplace.
With a heritage that stretches back for more than a century Andrew Industries Limited prides itself on providing quality products, service and innovation. We are confident that our China commitment-Andrew Industrial Textile Manufacturing Company (Shanghai) Ltd will make a significant contribution to China's environmental protection market and also contribute to China's economic development.

GEA Process Engineering,GEA Niro
GEA Process Engineering is a Danish company founded in 1933, part of the German GEA Group since 1993.GEA Process Engineering is a world leader within liquid and powder processing equipment such as Spray Dryers,marketed world-wide through an extensive network of GEA companies and representatives.