Asian Power is the definitive bimonthly Asian bimonthly publication for the power generation, transmission and distribution industry in the Asia-Pacific region. Each issue is power-packed with the latest news, innovative software and IT solutions,
industry movements, analysis and market trends, special country reports and interesting expert insights for the CEO/CIO/CFO/MD of utilities, power
companies, energy services companies, major importers, agents and distributors.
Get the latest on the power industry from the field experts and always be updated on the latest trends and issues with the Asian Power magazine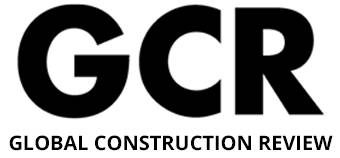 GCR provides news and analysis to help business leaders and policy makers understand the forces influencing the built environment business globally.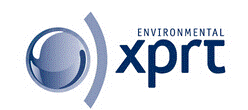 Environmental Expert is a leading B2B marketplace, professional network & information resource that connects over 1,000,000 global environmental professionals from the industry, government and research & development sectors to more than 32,000 environmental companies & organizations that provide the products, services and information they need on a daily basis.
Through our portal and suite of over 60 e-bulletins, we deliver an unmatched wealth of environmental industry information and resources to qualified buyers, like supplier listings, product catalogs, publications, events, articles, job postings, news & more.
We provide suppliers of environmental industry products and solutions a myriad of online marketing services aimed at generating qualified buying leads, new customers & new markets.


Eco-Business.com is the leading provider of news and views for Asia Pacific's sustainable business community.Launched in 2009, it is the first of its kind dedicated to serve this region. We publish the top stories, features, analyses and insights into the region's environmentally sustainable business scene, to keep readers informed and enable organisations to make educated decisions.In March 2011, Eco-Business unveiled a new ground-breaking, innovative platform that further connects this community.The services it now provides include:A Press Releases section for Asia Pacific's businesses to get the word out about their sustainable products and solutionsA sophisticated Eventslistings page which highlights the region's best forums in this sector and offers organisations the opportunity to list their eventsA Jobs micro-site for professionals in this community to look for sustainability-related positions, and for green businesses to list their jobs A high quality business Directory of established organisations who can choose to list for free and/or search for the best partners in various green sectors all across the region A resourceful Projects function which complements your business listing in our directory. It highlights the projects that you need funding for or are looking to invest in. We want to match-make businesses and investors. We believe this will help Asia on its path to a low-carbon economy. Through this platform, policymakers and civil servants now have direct access to businesses that provide the solutions they are looking for. Sustainability professionals can get in touch with each other and share insights on the best practices in their field.
We remain committed to help NGOs, governments, research institutions and businesses get their stories published and read by a wider audience by providing platforms for them to share ideas and best practices, advance public awareness and stimulate debate about environmental sustainability.Eco-Business.com is a regional social enterprise based out of Singapore that leverages on a network of environmental writers and photojournalists across Asia Pacific. Our writers are experts in the fields of finance, economics, energy, environment, clean technology, policy, climate change and corporate social responsibility.



Green Business Times is the leading online sustainability toolkit for businesses in Singapore, with a green editorial focus on Strategy and Leaders, Operations and Culture, Design and Tech, and Marketing and CSR. Launched in 2008 by Green Future ?Green Business Times is the first online publication in Singapore with a focus on business and the environment.
A global green business revolution is gaining momentum and changing how businesses operate. We believe that a new generation of business leaders and companies in Singapore will face new challenges and opportunities.
Green Business Times aims to shape the green business revolution in Singapore by inspiring businesses and providing them with the knowledge and tools. We will chronicle environmental news in Singapore, highlight new sustainable business practices and case studies, showcase innovative companies and business leaders, and explore the tools and strategies for navigating the green business revolution.



BusinessGreen is a business web site offering companies the latest news and best-practice advice on how to become more environmentally responsible, while still growing the all-important bottom line.
We can offer a variety of advertising and sponsorship opportunities.


The Japan Times is Japan's largest English-language newspaper.[1] It is published by The Japan Times, Ltd.



Published by one of the largest-circulation newspaper companies in Korea, the Hankook Ilbo, The Korea Times is a must for those who want to read in-depth stories about past, present and future issues in Korea.
The daily is well-regarded for its news services of international and business, economic and financial news. It is the most influential and the oldest independent English-language daily in Korea, having served as Korea's bridge to the world for over 65 years.
The daily has become a consistent and reliable source of information about the economic development and other important changes in Korea for local and overseas readers alike.
The Korea Times has something for everyone, covering a well-balanced mix of a wide range of topics, from the economy and politics to culture and sports. The newspaper's "Thoughts of The Times" opinion column and "Readers Forum" offer readers a chance to share their views on the important issues of the day.


Alternative Energy News was created on Jan 1st, 2006 by photographer and bicycle mechanic.
"This is a positive news and information resource. And a passion project. The goal is to help facilitate awareness and change in how we acquire and use energy resources. I believe innovation and technology will continue to advance in fascinating and exciting ways, and that we are capable of solving our energy needs. We are just getting started. A clean energy future is possible!"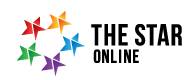 The Star Online is, now as always, the property of Star Media Group Berhad (ROC 10894D) (Formerly known as Star Publications (Malaysia) Berhad), which has been publishing The Star since 1971.
Our strengths as a newspaper have been the cornerstones of our Internet and new media ventures. Our content is now available on many platforms – from the print edition to this online edition (which includes RSS) to the e-paper (tablet) and and mobile devices.
You will notice that the site now uses more of the screen. This means we can put more stuff on the homepage so you have better access to stories, our many channels and multimedia offerings such as videos and podcasts, photos, blogs, and Internet broadcasts of radio stations under The Star group. Not only that, notice that our video contents are watchable on the same pages you find them.
And we also hope you'll find the more prominent Popular Topic and Breaking News, and more accurate search engine to your liking.



Thaivisa.com is the world's largest website about Thailand. We have around 100,000 unique visitors per day, and we are serving more than 13 million pages per month. We have 190,000 registered members, constantly growing…Our Head office is located in Hong Kong, with local offices in Bangkok and Hua Hin, Thailand.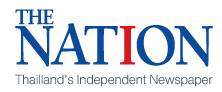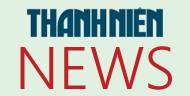 The English language online edition of Thanh Nien Newspaper is constantly updated to bring you the top news stories from Vietnam. It is produced by dedicated staff in Ho Chi Minh City, working with colleagues at Thanh Nien's headquarters and bureaus across the country.
Launched in July 2004, Thanh Nien News reaches hundreds of thousands of adults in Vietnam and around the world every week.
Thanh Nien is the flagship publication of the Vietnam National Youth Federation, published its first issue on January 3, 1986. Since then, Thanh Nien has become one of the most prestigious and influential newspapers in Vietnam, with a total readership of more than 2 million per week.
Besides, Thanh Nien has been actively involved in activities benefiting the community, including raising funds for the Nguyen Thai Binh Scholarship since 1990 to provide financial aid to distinguished students from less affluent families.



Welcome to Rappler, a social news network where stories inspire community engagement and digitally fuelled actions for social change. Rappler comes from the root words "rap" (to discuss) + "ripple" (to make waves).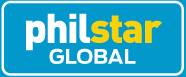 philstar.com is a Philippine news and entertainment portal for the Filipino global community. It is the online presence of the STAR Group of Publications, a leading publisher of newspapers and magazines in the Philippines.
Our publications include The Philippine STAR, one of the leading English broadsheets in the country;Pilipino STAR Ngayon, a tabloid style newspaper published in the national language; Freeman, Cebu's oldest English language newspaper; Banat, a tabloid published in Cebuano; and People Asia Magazine, which profiles personalities in the Philippines and the region.
From its modest beginnings in August 2000 as the online edition of our banner publication, The Philippine STAR, philstar.com has grown in content and reach over the years.
On our 10th year, we offer our readers a new and improved site with easier navigability, better-organized news content, as well as more interactive tools and features. Our goal remains the same – to keep Filipinos, wherever in the world they may be – in tune with the events taking place in the Philippines and in synch with the needs and trends of the times and in touch with the rest of the world.



THE market leader in the local newspaper industry innovates anew, evolves, yet maintains its mission in the name of public service.
Entering its 34th year, Panay News continues to redefine the newspaper industry in the Visayas by embracing a new look. Along with it is the company's obligation to journalistic excellence and the upholding of a free press. Its accurate and factual news, thought-provoking editorial, inspiring feature stories, insightful business stories, and its dynamic lifestyle section have been key factors in the paper's unchallenged dominance for many years.
Always, its editorial content will be bound by its core values: accuracy, fairness, balance, independence, and accountability.



DEALSTREETASIA?, the flagship brand of DEALSTREETASIA Pte. Ltd. is a news and intelligence platform providing international and regional investors insight into some of Asia's most opaque markets. Our financial news site www.dealstreetasia.com reports on investments, mergers, acquisitions, private equity, venture capital, investment banking and the business of startups across the ASEAN region.
Our reporters, spread out across the geography, track the vibrant private business landscape across large, medium and small enterprises in the region. We also track startups that are disrupting status quo and playing an important role in the evolution of one of the fastest growing regions of the world.
With direct presence in Singapore, Indonesia, Philippines, Myanmar, Thailand, Vietnam and Malaysia, we continuously consolidate our database and investment insights to develop a powerful intelligence source for investors who want to capitalize on the ASEAN market opportunity. Through DSA Analytics, investors can gain access to research reports and intelligence about companies, deals, investors and more managed by our analysts.
Asia is the answer for the next phase of global growth. We believe Asia's jewels, some of the fastest growing countries in the world deserve more than a mention in international and regional media. A demographically vibrant region, often split by language of media, has a lot to say and offer to the economic golden age that Asia is all set to enter.
DEALSTREETASIA aims to play a catalyst's role in this transformation and bring out the stories of privately held enterprises and connect them to investors through the digital platform. Our vision is to bring opportunity to the doorstep of each country in the region, by bridging the gap between enterprises and investors through the power of information.
Our foundation
DEALSTREETASIA Pte. Ltd. was founded in May 2014 in Singapore and came to life through its main news and intelligence portal www.dealstreetasia.com in October 2014. With a rapid demand for investment related information in ASEAN markets, we have built a strong network of correspondents in Singapore, Indonesia, Philippines, Myanmar, Thailand, Vietnam and Malaysia who are tracking deals in their markets.
DEALSTREETASIA? has been founded by Joji Thomas Philip, a 24×7 information enthusiast and a believer in the future of digitized news. Based in the Asian financial headquarters in Singapore, he is now leading a team of journalists and business developers across the ASEAN market. Joji believes information will be instrument that will shape Asia's future.
Prior to this, he has actively chronicled the technology and communications segment in India. He also associated with Mint Asia, a financial news weekly from HT Media Ltd


https://www.environmental-finance.com
Environmental-Finance.com is an online news and analysis service established in 1999 to report on sustainable investment, green finance and the people and companies active in environmental markets.

The site is updated every day with news and analysis on a range of related issues - from finance, deals and investments to policy initiatives, interviews and opinion pieces. All material uploaded to the site is archived and easily searchable.

Our content is organised into seven channels (listed on the navigation bar) and each is divided into news, comment and analysis so that you can quickly find the stories of interest to you. And because we know people are increasingly accessing content on mobile devices, our website is fully optimised to work across smart phones, tablets and desktop computers - making it easier to read our content wherever you are.

To ensure you stay up-to-date, we send out three weekly email alerts letting you know what's new on Environmental-Finance.com.

Our online service is complemented by a quarterly Environmental Finance magazine which rounds up and reviews the best of the quarter's online content and also includes new reports, guides, research and analysis.

Environmental-Finance.com is published by Fulton Publishing, a division of Field Gibson Media - a specialist business-to-business financial publisher based in London. Field Gibson Media also publishes InsuranceERM.com.


ELN is the leading dedicated energy news site in the UK. Its mix of daily text stories and creative tv is award winning. It makes energy issues easy to understand and appeals to both the b2b sector and casual reader. It is independent and was created in 2010 to bring to life the important issues around all kinds of energy.
We use TV and text through our website to communicate to the business energy sector a snapshot of what is important. We are an accredited Google news site with a huge subscriber base and our readership is growing monthly at a rapid pace.
Our TV is of broadcast quality and has been recognised as such winning the Best Journalism prize at the 2012 Scottish Green Energy Awards.
Our team of young journalists and camera crews actually go out and newsgather rather than sit rehashing press releases. We cover all forms of energy and cover stories both in the UK and internationally.
We are independent, fair and outspoken in our coverage and we aim to be the place to come to for easy to understand energy news.
ELN also has an events arm with our annual Energy Live conference in November. Each year we have had huge names including a keynote address from the UK Energy Secretary, Ed Davey, npower CEO Volker Beckers and the boss of US shale explorers Breitling Energy, Chris Faulkner to mention just a few.



For over 75 years, The Express Group of publications has been synonymous with excellence in journalism and a commitment to independence and fairness. Its flagship newspaper The Indian Express has twice won the Vienna-based International Press Institute's India Award for Outstanding Journalism in the Public Interest. It has won every major national journalism award and several international awards, including the Kurt Shorck Award for International Journalism, Natali Prize for Journalism and the International Federation of Journalists - Journalism for Tolerance Prize.

With the largest network of reporters across the country, The Indian Express and the business daily, The Financial Express, are published from a dozen cities every day, including New Delhi, Mumbai, Bangalore, Kolkata, Pune, Chandigarh, Lucknow, Jammu and Chennai. The Group publishes Loksatta in Mumbai, the largest Marathi daily, and Jansatta in Hindi. Screen, its weekly entertainment magazine, is considered the most influential and authoritative in the Mumbai film industry.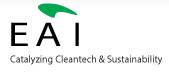 Energy Alternatives India (EAI) was formed to provide Consulting, Research, Promotion,and Marketing supportto the fast growing Renewable Energy and Cleantech industry in India. Started by a team of professionals from IITs and IIMs having prior experience in the alternative energy industry, we are at the forefront of industry research, management consultancy, and business promotion in India with a focus on the renewable energy sector.
The vision of EAI is to promote widespread and increased adoption of renewable energy and cleantech in India. The EAI team is based out of Chennai, India.
- See more at: http://www.eai.in/about-us#sthash.5pIDJgqj.dpuf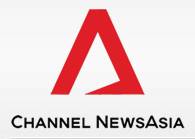 Channel NewsAsia Singapore was established in March 1999 by Mediacorp, and is an English language Asian TV News channel. Positioned to Understand Asia, it reports on global developments with Asian perspectives. Channel NewsAsia brings viewers not only the latest news but also the stories behind the headlines.
Based in Singapore, it has correspondents in major Asian cities and key Western ones, including New York, Washington D.C, London and Brussels.
The TV News channel is complemented by an online presence at channelnewsasia.com, and social media services like Facebook, YouTube and Twitter.
Channel NewsAsia's other key business is the production of news and current affairs content in four languages, English, Malay, Tamil and Chinese. This content is produced for Mediacorp's television and online platforms, such as mass entertainment Channels 5, 8, U, and niche language channels, Suria and Vasantham.
Mediacorp is Singapore's leading media company with the most complete range of platforms, spanning television, radio, newspapers, magazines, movies, digital and out-of-home media.



Global Business Guide is a leading online business intelligence source for emerging markets worldwide. The company is headquartered in Paris, France with branch offices in London, England and Marseille, France.
GBG is present in key emerging markets throughout the world through dedicated teams to provide permanent coverage. Regularly updated analysis is carried out through research on the ground and interviews with members of the government, recognised industry experts and business leaders in each sector of the economy.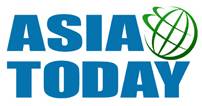 http://www.asiatoday.com/
ASIA TODAY is Asia's top news portal featuring events, national features, eco & sustainability, education, career and more stories. ASIA TODAY delivers news content via AsiaToday.com, e-newsletters, mobile apps, and social media to its viewers, subscribers and customers around the World.?


http://www.transparencymarketresearch.com/
Transparency Market Research (TMR) is a U.S.-based provider of syndicated research, customized research, and consulting services. TMR's global and regional market intelligence coverage includes industries such as pharmaceutical, chemicals and materials, technology and media, food and beverages, and consumer goods, among others. Each TMR research report provides clients with a 360-degree view of the market with statistical forecasts, competitive landscape, detailed segmentation, key trends, and strategic recommendations.
Headquartered in Albany, New York, TMR boasts state-of-the-art delivery centers across India in locations such as Pune, Kolkata and NCR


The Partnerships Bulletin and P3 Bulletin are magazines and websites providing in-depth updates on partnership working between the public and private sector to procure, build and manage public infrastructure.
Each hard-copy edition of P3 Bulletin (Americas) and Partnerships Bulletin (International) includes news, interviews with the top industry figures, in-depth market reports on partnership sectors and industry authored articles covering transport, waste, education, healthcare, housing, courts and leisure. Plus, the magazines include a Business Leads section - giving you information about projects before they are even advertised.
Subscription to all three websites also gives you unlimited access to constantly updated news stories, features and searchable Project Tracker.
The websites and magazines are essential reading for industry professionals to help them make informed decisions and remain at the cutting edge of partnerships and infrastructure business information.




Since its launch in early 2012, RenewEconomy.com.au has quickly emerged as Australia's best informed and most read web-site focusing on clean energy news and analysis, as well as climate policy.
It is read widely among the industry and policy-makers, and others with a strong interest in the transition to a low carbon economy. It has a strong international readership because it also focuses on global trends.
In September, 2015, the RenewEconomy website recorded unique visitors of 245,000, and page views of more than 560,000.
There seems little doubt that the Australian economy – indeed the world's – is starting the journey through one of the most dramatic transformations since the industrial revolution.
Like the first, this new industrial revolution will be led by changes in technology, this time driven by the need to act on climate change, energy security and resource scarcity. Much of the way the world does business – particularly in the multi-trillion dollar energy and transport sectors, but also in many other sectors – will change profoundly in the decades to come.

Reuters.com brings you the latest news from around the world, covering breaking news in business, politics, entertainment, technology, video and pictures.

Bloomberg delivers business and markets news, data, analysis, and video to the world, featuring stories from Businessweek and Bloomberg News.


S&P Global Platts is the leading independent provider of information and benchmark prices for the commodities and energy markets. Customers in over 150 countries look to our expertise in news, pricing and analytics to deliver greater transparency and efficiency to markets. Founded in 1909, Platts' coverage includes oil and gas, power, petrochemicals, metals, agriculture and shipping. A division of S&P Global, Platts is headquartered in London and employs over 1,000 people in more than 15 offices worldwide. These include global business centers such as New York, Shanghai and Sao Paulo, and major energy centers such as Houston, Singapore and London, where Platts is based.


OUR PURVIEW
From an original focus on petroleum, S&P Global Platts expanded its purview and publishes news, commentary, fundamental market data and analysis, and thousands of daily price assessments that are widely used as benchmarks in the physical and futures markets. Products and services include real-time news and price information, analytics and conferences. Each day we showcase a selection of our news, analysis and video insight on the news & analysis section our website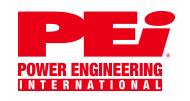 Power Engineering International is the media for the international power generation industry Our print, online and e-newsletters deliver access to up to date news, trends, opinions and feature articles for the electric power generation industry.
MAGAZINE
A BPA audited qualified magazine delivering in-depth coverage of the international power industry. Power Engineering International magazine delivers in-depth industry analysis, case studies and project profiles, real-world applications of new products, industry opinion and the latest market trends for the electrical power generation industry.



From print to digital media, from China to the Americas, Europe, Africa and the rest of Asia, the China Daily Group, with 16 print publications, is an authoritative provider of information, analysis, comment and entertainment for global readers with a special focus on China.
While China Daily has firmly established itself as the leading English-language news organization in China since its founding in 1981, the group also publishes the Hong Kong, US, European, African, Asian and Latin American editions of the flagship brand with a total circulation of 900,000.
The group's digital-media arm has eight website clusters and three mobile platforms, which provide a cutting edge for the group's development.
The readership, both in China and the rest of the world, is mainly high-level officials, diplomats, executives and academics.



《环境工程学报》是由中国科学院主管、中国科学院生态环境研究中心主办、中国科技出版传媒股份有限公司(科学出版社)出版的环境工程类学术期刊(月刊)。本刊原名《环境科学丛刊》,1980年创刊。为适应学科发展的需要,曾于1993年和2000年先后更名为《环境科学进展》和《环境污染治理技术与设备》。为进一步调整和优化报道范围、提升期刊学术水平,经国家新闻出版总署批准,本刊自2007年1月起正式更改为现名。
《环境工程学报》是国内环境工程领域重要学术期刊,其办刊宗旨为:促进国内外环境工程学领域高水平的学术交流,推动我国环境工程学科和环保事业的发展。《环境工程学报》以研究报告和学术论文为主,突出学术性与技术性,亦刊登少量高水平特约综述。所设主要栏目有:综述、水污染防治、大气污染防治、土壤污染防治、噪声污染防治、固体废物处理与处置、环境监测技术、环境生物技术、生态修复工程和工程应用实例等。
《环境工程学报》及其前身均为"全国中文核心期刊"和"中国科技核心期刊",已被国内外一些重要检索系统和引文数据库收录,如美国化学会的化学文摘(CA)、日本科学技术振兴机构数据库(JST)、荷兰爱思唯尔(Elsevier)公司的Scopus全学科引文文摘数据库、中国科技论文统计与引文数据库(CSTPCD)、中国期刊全文数据库(CJFD)以及中国科学引文数据库(CSCD)等。本刊荣获中国知网(CNKI)2014年度"中国国际影响力优秀学术期刊"称号和中国科技出版传媒股份有限公司(科学出版社)2015年度"期刊出版质量优秀奖"。



国际能源网是集全球能源技术、能源政策、能源数据统计、信息快递、市场分析、企业服务和电子商务等相关业务为一体的全球能源类门户网站。

国际能源网面向能源领域各事业单位、大中型企业等行业人士传递国际国内能源领域最新发展信息,追踪能源领域前沿技术、热点动态,解读能源政策与时事,汇聚能源数据统计,传播全球能源资讯;展示、交流、互动并举,讲述能源财富传奇故事;营造能源领域专业电子商务航母!

国际能源网的宗旨是"整合世界能源资讯,服务全球能源企业"。



中国环境资讯网作为中国环境保护领域的新锐门户网站之一,对中国环境保护事业的发展具有强烈的使命感。其利用先进的互联网信息技术,推动环境信息的交流和共享,促进人们对环境的关注,实现中国环境资讯的高效快速传播。
中国环境资讯网作为E时代环境资讯服务的专业媒体,具有强大、高效的内容优势。汇集环境领域的海量信息:新闻动态、热点关注、环境新闻、产业动 态、观点评述、市场分析、人物访谈、名企推荐、政策法规、行业标准、绿色生活、绿色消费、绿色家居、环保知识等,此外还提供电子杂志让您在网上品读原汁原 味的《环境》、《环保产业》……一网打开,应有尽有。
中国环境资讯网自创立以来,凭借领先的资讯和优质的服务,深受广大网民的欢迎,全站访问人次与流量显著增长。目前,中国环境资讯网具有强大的专家顾问资源和众多的合作企业,在环境保护的信息服务方面处于行业领先地位。
中国环境资讯网——打造中国环保领域门户网站的标杆。



一本精心呵护您生活的环境新知杂志
合理生存 健康生活 友爱生态 尊享生命
站在世界环境科学发展的肩膀上,刊登具有思想穿透力的优质稿件,及时传播最新科技成果,捕捉有关环境与生态领域的所有具有价值的前沿信息。同时,每期推出精心策划的重磅深度专题报道,力争用我们的文字,为推进社会文明进程尽力。



全球节能环保网是节能环保行业最大的门户网站,致力于传播节能环保信息和知识,推广节能环保产品和技术。为节能环保技术研发机构、产品生产企业、服务提供商、经销商、终端用户和专业人士提供展示、交易和交流的互动平台。
作为低碳行业领先的门户网站,全球节能环保网在低碳经济成为全球共识的背景下迅速崛起,在业界已经具有相当的影响力。2009年获科技部中小企业创新基金支持,2010年又荣登第五届电子商务网站100强。
全球节能环保网将客户价值最大化作为自己的核心理念,为客户提供包括行业资讯、媒体广告、产品展示、最新商机、个性化网络营销等一系列服务,同时提供各种形式的线下增值服务,最大限度地扩大服务的广度和深度。包括:
全球节能环保网将立足本土、面向全球,以"传播节能环保信息和知识、推广节能环保产品和技术"为宗旨,通过广泛合作、资源整合,为用户创造价值,促进节能环保行业整体发展,为建设资源节约型、环境友好型社会做出积极贡献。



中国环保在线(www.hbzhan.com), 中国环保在线(www.hbzhan.com)成立于2006年,是一家大型的环保设备专业门户网站,主要污水处理设备,原水处理设备,空气净化设备,仪器仪表,消单降噪设备,公共环卫设施,过滤设备,风机、排风设备,清洗、清理设备,流量仪表,除尘设备,阀门类,通用设备,废料回收,环保用品等领域的专业用户创建全球网络营销服务平台,致力于为国内外环保设备及相关企业搭建信息互动的桥梁,为客户实现商机!
环卫科技网除了关注环卫、关注生活垃圾处理行业,还同样关注其它废弃物,例如医疗废物、电子废物、建筑渣土等方面的动态与技术进步,同时还注重城市管理行业,致力于为访客提供更完善、更优良的网站服务。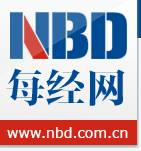 《每日经济新闻》创刊于2004年12月9日,是由国家新闻出版总署批准成立的一张全国公开发行的财经类日报,系全国三大综合类财经日报之一,在经济界、金融界、产业界、投资界有着广泛的影响。2008年5月改版以来,《每日经济新闻》专注于公司行业新闻和投资理财报道,凭借敏锐的新闻触觉,秉持坚持真实、敢说真话、忠于真相的新闻操守,刊发了一系列在经济领域引起强烈反响的重大公司产业新闻和投资理财报道,受到经济决策者、上市公司、跨国金融企业、行业、经济学界和媒体同行的高度关注,被誉为中国经济社会和资本市场的守望者。
每周五刊,目前在北京、上海、广州、深圳、苏锡常、成都设立新闻中心和分印点,并由此辐射全国。《每日经济新闻》核心读者群为金融投资业的专业人士、公司管理阶层、政策制定者、经济管理者及研究者、公务员,同时广泛服务于有实力的个人投资者。


亞太日報(Asia Pacific Daily,簡稱APD)創辦于2012年7月,是立足亞太、面向世界的跨國全媒體聚合平台,目前擁有中文網絡版、英文網絡版、移動客戶端、社交新媒體、紙媒型專刊、雲報紙等媒體産品
亞太日報由新華社亞太總分社主辦,以中國香港爲總部,分支機構輻射南太平洋、南亞、東南亞、東北亞、港澳台地區和中國內地。亞太日報中文網絡版和英文網絡版,即時傳播亞太地區各類新聞,權威評述地區和世界大事,傾情奉獻普遍興趣的廣泛內容。亞太日報先後爲亞歐峰會、東盟峰會、APEC峰會等國際會議出版專刊。亞太日報在不同國家和地區分別辦有地域版,其中澳洲版、日本版逐步融入當地主流網絡媒體。亞太日報健康版、農業版等專業版陸續上線。
亞太日報秉承開放、互動、聯辦的理念,依托獨特的地緣優勢,完備的采集網絡,先進的技術支撐,立足于打造亞太地區最具影響力的全媒體聚合平台。亞太日報始終以開放的姿態,互動的活力,聯合各方夥伴,共同譜寫嶄新美好的媒體篇章。
?