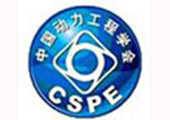 Chinese Society of Power Engineering is the academic mass organization of national power engineering science and technology professionals, a part of (CAST) China Association for Science and Technology, its predecessor the Chinese Society of Mechanical Engineering Turbine and Boiler,was established in 1962, changed its name to China Machinery Society of Power Engineering in 1979. According to the requirement of China's power engineering disciplines development and the majority of power engineering science and technology professionals, become a national top level society - China Society of Power Engineering in December 1988,was approved by the National Science and Technology Commission, joined the (CAST)China Association for Science and Technology in August 1992 . The Society is a multi-disciplinary comprehensive society focusing on the research, design and manufacture of power generation thermodynamic equipment. It includes 11 professional committees such as turbine, boiler, hydraulic turbine, nuclear power, industrial gas, automatic control, materials, environmental protection technology and equipment, new energy equipment industrial gas and academic, organization, international cooperation, editing and publishing, consulting and exhibitions and other five working committees.
中国动力工程学会是全国动力工程科技工作者的学术性群众团体,是中国科学技术协会的组成部分,它的前身是1962年成立的中国机械工程 学会透平与锅炉学 会,1979年更名为中国机械工程学会动力工程学会。根据我国动力工程学科发展需要和广大动力工程科技工作者的要求, 1988年12月经国家科委批准成为 国家一级学会——中国动力工程学会,1992年8月加入中国科协。 本会是以发电热动力机械设备的研究、设计、制造为中心的多专业的综合性学会。它设有透平、锅炉、水轮机、核电、热力、工业煤气、自 控、材料、环保技术与装 备、新能源设备、工业气体等11个专业委员会以及学术、组织、国际合作、编辑出版、咨询与展览等5个工作委员 会。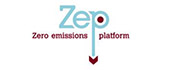 Founded in 2005, the European Technology Platform for Zero Emission Fossil Fuel Power Plants (ZEP) is a unique coalition of stakeholders united in their support for CO2 Capture and Storage (CCS) as a key technology for combating climate change. ZEP serves as advisor to the European Commission on the research, demonstration and deployment of CCS.
The European utilities, petroleum companies, equipment suppliers, scientists, academics and environmental NGOs that together form ZEP have three main goals:
Enable CCS as a key technology for combating climate change.
Make CCS technology commercially viable by 2020 via an EU-backed demonstration programme.
Accelerate R&D into next-generation CCS technology and its wide deployment post-2020.
ZEP was born out of the EU's recognition of CCS as a key component of any future sustainable energy system. Its mission: to identify and remove the barriers to creating highly efficient power plants – with near-zero emissions.
The first research initiative on CCS can be found as far back as the EU's Third Framework Programme (FP3), 1990-1994 – its main financial tool for supporting Research and Development activities for almost all scientific disciplines. Subsequent programmes – which in 2006 became seven-year programmes – have given increasing weight to CCS-related projects.
As the EU moves closer towards the deployment of CCS, ZEP will continue to serve as:
CCS Advisor and Facilitator - expert advice on all technical, policy, commercial and other related issues.
CCS Technology Contributor - input on all technology issues, including recommendations for next-generation CCS technologies, taking into account experience gained from the EU CCS Demonstration Programme.
Respected Communicator - educator and source of information, including engaging internationally on CCS.
In the autumn of 2005, the ZEP Advisory Council and Coordination Group – along with four Working Groups and a Mirror Group – were established and ZEP published a Vision Paper the following May. The Working Groups were later renamed Taskforces, while the Mirror Group became the Government Group.


Our Society aims to promote the following activities as related to thermal and nuclear power generating technology: investigation and research, the creation of standards, the gathering/providing information, the training of engineers, and exchange/cooperation with internal/external organizations. Our objective through these activities is to develop and improve on power generating technologies, and to ultimately contribute to Japan's economic growth.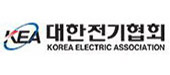 Korea Electric Association is a central association representative o f the entire electric industry of Korea, established in 1965 to take the lead of the development and unity of the electric industry. Over the past half century, the association as a centripetal body has made efforts to reinforce electrical industry and national competitiveness as well as to Improve the quality of life of the people.
As the electrical industry has served as a underpin for the country's economy to emerge as the world's top 10 and now electricity industry is creating the key driving force for realizing creative economy, such as smart grid and energy industry, the association is committed to opening the age of income $ 40, 000 over $ 30 000.
In line with this, the association will continue to grow as a representative body of the Republic of Korea, loved and trusted by those involved in electricity as well as by the public by further pushing on policy development, R & D, and training so that the electricity industry can work as a new growth engine industry.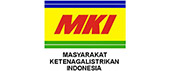 The Indonesian Electrical Power Society (MKI) was established in 1998, based on the spirit of Law No. 15/1985 on Electricity, by then Minister of Mines and Energy and stakeholders of the Indonesian electrical power industry as a forum of communication, coordination and consultation for the Indonesian electrical power sector.
MKI is a non-profit organization which activities involve formulating opinions and ideas to develop and expand the electrical power industry in Indonesia, at the national as well as international levels toward a self reliance industry characterized by the motto: "brighter, stronger, affordable, and outspread". MKI members comprise of all stakeholders in the electrical power sector from the upstream to the downstream, covering the entire value chain of activities.
MKI membership covers all elements individuals, associations, companies, cooperatives, and academics, nationals as well as internationals, which are directly associated with electrical power sector activities in Indonesia from primary energy suppliers to producers of electricity, equipment manufacturers and support services, down to consumers.


The Philippine Independent Power Producers Association, Inc. (PIPPA) is a professional organization of independent power producers (IPPs) working to provide adequate, reliable, and affordable supply of electricity to Filipino homes and industries.
Formed on November 15, 1995, PIPPA provides an avenue for its member-IPPs to exchange information on policies affecting the electric power industry. It also serves as the industry's voice in advancing public policy that will be beneficial not only for its members but, more importantly, for the Filipino consumers.



HISTORY OF THE ASSOCIATION
OF PRIVATE POWER PRODUCERS
Electricity, and essential utility of living and for the development of the nation, has been managed by the government during the past. However, giving the rapid growth in demand of electricity, the large amount of investment will be required in order to keep up with the development in this field.
Therefore, in order to reduce the burden to the government's budget for the construction of the electricity generation facilities, Thai cabinet had approved the private investment scheme in this sector in 1994, in form of the purchase of electricity from independent power producers through the Electricity Generating Authority of Thailand.
From then, private producers have played their role along with the state in the development of power sectors. Consequently, the private power producers which consist of the Small Power Producer (SPP) and the Independent Power Producer (IPP) had established the Association of their industry namely The Association of Private Power Producers (APPP)
"APPP" The Association of Private Power Producers was established under the Thai Trade Association Act, B.E. 2509, on 18th of May 2000.