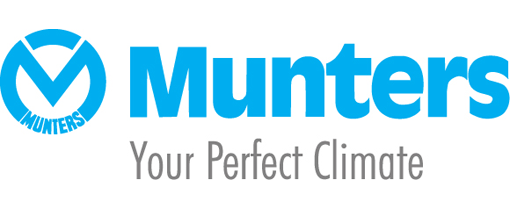 Munters is one of the global leading suppliers of mist eliminator. Using innovative green technologies, Munters offers well-designed and efficient gas-liquid separator with simple structure which is famous around the world. Munters mist eliminator is virtually wherever there are liquids and gases that need to be separated.
Munters mist eliminator is widely used in the absorption towers of coal-fired power plant's FGD equipment, it is a key component of the synergistic pollutant treatment solution as well. Until now, Munters mist eliminator has already been adopted by over 700 coal-fired power plants in the world. And we have taken 80% market share in China' ultra-low emission industry.

Hadek is the expert on power plant chimney and ductwork protection, and the global distributor of the PennguardTM Block Lining System. Hadek has supplied PennguardTM linings to customers all over the world. As a PennguardTM customer, you will benefit from Hadek's extensive experience.
When you choose to have a PennguardTM lined chimney, Hadek will be ready to support you with its team of experienced engineers and technical supervisors. In the planning and design stage, Hadek will assist you with its technical knowledge in various areas like application methods, and detail design.
Installation supervision
During the construction stage, Hadek's technical supervisors will support and inspect the entire lining application process, to ensure that the installed PennguardTM lining has the highest quality level. 10-year warranty
Because of Hadek's close involvement in every step of the lining design and installation process, customers enjoy the benefit of a full 10 year warranty on their installed chimney lining.
Lifetime Performance Monitoring System
Even after the installation of the lining, customers will continue to benefit from Hadek's technical support. Under the Performance Monitoring System, Hadek's technical supervisors will participate in inspections of PennguardTM lined ducts and chimneys, to make certain that the performance of the installed lining fully meets expectations.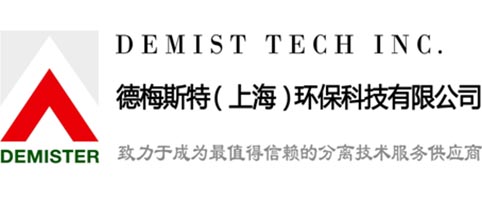 DEMISTER (Shanghai) Environmental Equipment Co., Ltd. is mainly engaged in Power Plant Scrubber Mist Eliminator R & D, Design, Production, Service and Sales. DEMISTER (Shanghai) Environmental Equipment Co.,Ltd. is headquartered inLUJIAZUI Economic Zone, Pudong New District, nearby subway line4,line6,line2. We have complete set of equipment including extrusion lines, injection molding, compression molding, automatic welding, universal testing machine and a series of manufacturing and testing equipment, to form first-class production system of demister in China.
We specialize in the process engineering, design engineering and manufacturing of plastic components for the power plant in general and the flue gas desulphurization (FGD) in particular.
This specialization has allowed our company to build an in-depth understanding of the process as well as develop the right solution concepts for their customers. Our mission is to provide super technology and quality for a competitive price and to support their customers with excellent service.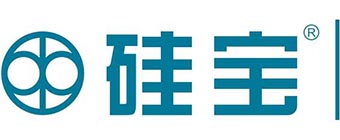 成都硅宝科技股份有限公司(以下简称硅宝科技),是中国新材料行业创业板上市公司;是获得国家工商总局认定的"中国驰名商标"企业。
硅宝科技成立于1998年,地处中国有机硅工业的发源地——四川,主要从事有机硅室温胶,硅烷及专用设备的研究开发、生产销售;于2009年10月首批在中国创业板上市(股票代码:300019)。作为国家级高新技术企业、国家火炬计划重点高新技术企业,硅宝科技承担并完成了多项国家和省市重点科技攻关及技术创新计划项目,取得一批产业化成果,技术经济实力处于国内同行业领先地位,硅宝科技企业技术中心被国家发展和改革委员会、科学技术部、财政部、海关总署、国家税务总局联合认定为"国家企业中心",荣获国家工业和信息化部、财政部认定的"国家技术创新示范企业","中国石油和化学工业联合会省部级科技进步一等奖"、中国工业论坛"中国制造2025典范?硅行业创新标杆"、"国家高新技术产业标准化创新实践基地",以及四川省"创新型试点企业"、"四川省优秀民营企业"等称号。
硅宝科技是业内集有机硅室温胶和制胶专用设备研发、生产和销售于一体的企业,聚集了一大批行业顶尖技术专家、知名顾问团队,组建了由博士、硕士为主的中青年研发团队,具有领先的产品研发、技术创新和技术服务能力。公司目前拥有5位国家标准化技术委员会专家委员,负责、参与起草制定的国际标准、国家标准和行业标准达40余项。公司已获得70余项国家专利,其中国家发明专利34项,且均实现市场化、产业化,成果转化率100%。公司拥有全世界先进的立式自动化生产线和智能化控制系统,同时拥有同行业试验设备先进、检测手段完善的国家企业技术中心。公司通过了ISO 9001:2008、ISO 14001:2004、GB/T 28001-2011质量环境安全三体系认证,ISO/TS16949质量管理体系认证,以及CNAS、SUL、TUV、 SGS、CE、CABR、CECC等国内外众多权威机构认证。
公司所处的有机硅新材料行业属于国家"十三五"规划重点发展的新材料行业之一,有机硅因无毒、无害、环境友好、耐高低温、生物相溶性等优异性能,被广泛运用于生活的方方面面,并且有望实现对其他材料的替代。硅宝产品广泛应用于建筑幕墙、中空玻璃、节能门窗、电力环保、电子电器、汽车制造、机场道桥、轨道交通、新能源、设备制造及工程服务等众多领域拥有良好的口碑和市场,产品远销海外,在国际市场上享有较高的知名度和美誉度。
公司坚持贯彻"技术不断创新、品质精益求精、服务及时有效"的经营方针,坚持"以客户为中心、以市场为导向、以销售为核心"的指导思想,通过品牌宣传、渠道下沉、创新销售模式等方式,实现了销售收入和净利润连续17年的持续增长,并且公司自2009年上市以来实现连续7年保持销售收入和净利润的持续稳定增长。2016年度,公司实现营业收入65016万元,同比增长8%。公司在经营活动中严守法律、行政法规、按时足额纳税,从2004年起,公司连续12年获得"纳税大户"称号,成为成都市支柱性企业和地方纳税大户之一。 硅宝科技秉承"对客户负责、对员工负责、对社会负责、对投资者负责"的管理理念,坚持"技术不断创新、品质精益求精、服务及时有效"的经营方针,并将此作为公司在处理与客户、员工、股东等利益相关方的关系时,信奉和秉承的最基本的原则和理念。公司确立了将于2020年基本实现打造"有机硅材料国际知名品牌"的愿景。
成都硅宝防腐科技有限责任公司(以下简称硅宝防腐公司),位于成都高新区新加坡工业园,是成都硅宝科技股份有限公司全资控股子公司,是一家集防腐材料的研发与生产、防腐技术咨询与服务、防腐系统解决方案设计与施工于一体的工业防腐工程公司。硅宝防腐公司拥有全国防腐蚀标委会专家委员,负责、参与和起草制定了多项国际标准、国家标准和行业标准;公司获得多项国家发明专利,并实现专利产业化。硅宝科技是中国工业防腐蚀技术协会副会长单位,是通过中国电力认证(CECC)的企业,依托其在中国电力防腐行业的技术优势和品牌地位,硅宝防腐公司致力于提供完善的防腐系统整体解决方案和标准工程,促进防腐行业行为规范,推动防腐行业健康持续发展。
硅宝防腐公司秉承"对客户负责、对员工负责、对社会负责、对投资者负责"的管理理念,坚持"技术不断创新、品质精益求精、服务及时有效"的经营方针,提供高端防腐材料,拥有防腐保温专业施工资质,承接包括工业烟囱、电力设备、污水处理池、输油输气管道、石油化工管线等工程的防腐施工、防腐维修和总包,开展防腐技术专业咨询与服务。
硅宝防腐公司坚持"科技防腐、绿色防腐"的理念,用品质赢市场,铸精品工程,为工业防腐领域打造一流工程、一流服务,树立中国民族工业防腐行业高端品牌!硅宝防腐,为您创造价值!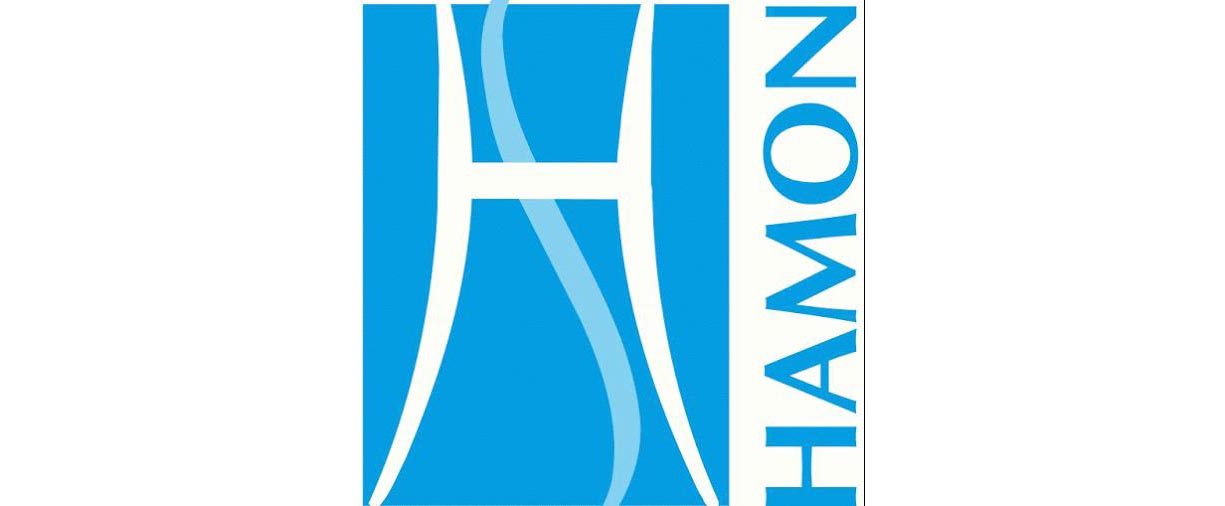 Hamon started its industrial activities in Europe at the beginning of the 20th century and developed the cooling tower business. With growing mining and heavy industry sectors, increasing demand prompted Hamon to move into the energy business. Hamon expanded geographically in the seventies and further consolidated the thermal business in the nineties.
Hamon became a world leader in the following product lines:
Cooling systems
Heat exchangers
Air quality systems
Heat recovery systems
Chimneys
The services offered to client include design of components and complete plants, manufacture of certain key components, project management, on-site installation and after-sales services.
Hamon offers to its customers innovative systems that use cutting-edge technology at competitive prices and that effectively respond to their needs. Research and development activities are an essential asset of the group in order to improve its customers' performance in the energy, oil and gas sectors as well as other heavy industries, such as steel, glass and chemicals. HAMON, with its international network of companies, currently employs some 1737 people in 24 countries across the world.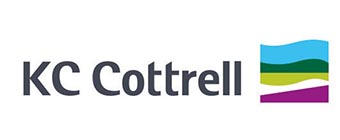 KC Cottrell Co.,Ltd. is a Korea-based company engaged in the manufacture of environment equipment. The Company mainly provides three categories of products: dust collection systems, gas treatment systems and other new energy systems. Its dust collection systems include electrostatic precipitators (ESPs), reverse air fabric filters, pulse jet air fabric filters, ceramic filters and others. Its gas treatment systems include absorbers and auxiliary systems, limestone slurry preparation systems, flue gas systems, gypsum dewatering systems, waste water treatment systems, rotary atomizer systems and others. Its other new energy systems include ash handling systems, industrial machineries, and photovoltaic equipment. On May 22, 2013, the Company established a new wholly owned subsidiary, engaged in the bag filter business. On June 5, 2013, it acquired a 100% stake in a Korea-based company.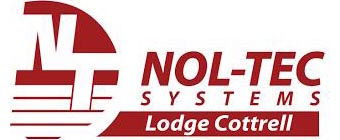 Nol-Tec Systems, Inc. designs and manufactures pneumatic conveying, material conveying, and dry sorbent injection systems. It provides dry sorbent injection, activated carbon injection, dense phase conveying, dilute phase, pneumatic blending, weighing and batching, and electrical process control systems, as well as components. The company's services include combustible dust (NFPA), materials testing, electrical process controls, engineering design, equipment pre-assembly, start-up and field service, spare parts, and technical support. It offers products for applications in air pollution, industrial processes, and sanitary and food industries. The company markets and sells its products through representatives worldwide. Nol-Tec Systems, Inc. was founded in 1983 and is headquartered in Lino Lakes, Minnesota with locations in Italy, Chile, and Singapore.